I don't think I've gotten more emails with the subject, "REVIEW REQUEST" than this. So you can stop asking me now, here it is - the Nokia Lumia 1020 review. It's currently only available on AT&T for $300 with a new account. It's a bit pricey but it is the flagship Windows Phone right now.
In many ways, the 1020 is a very similar phone to my previous phone, the 920. If you're want more of my thoughts on using a Windows Phone, my review and the extended review of the 920 are still relevant.
The 1020, like most Nokia products, is very well done. I can't think of another company producing phones of this caliber other than Apple and maybe HTC. The 1020 is pure, honest and understated, things that other companies (especially Motorola) should learn from.
I was thinking of getting the 1020 sooner but held out because I was scared by the new matte housings on the phones. I'm terrified by matte, it scratches and collects dirt far more easily than glossy finishes. I particularly hate how matte plastic wears down to a shine after extended use. After realizing how good the 1020 really was, I decided to take a leap of faith. Hopefully my worries are imaginary.
Thanks to the massive camera, this Lumia always rests at a slight angle. This is both good and bad. I enjoy how the phone "presents" itself to you, almost as a courteous action. Unfortunately, tapping the screen rocks the phone, which is just annoying.
However, my biggest worry is how the angled resting position is inevitably going to wear just the bottom edge of the circular bump. Sometimes I hate my obsessiveness.
When I was unboxing the phone, I was quite surprised to notice that the black camera housing was cool to the touch - it's metal(!). This is my biggest problem with black anodized aluminum; it looks too much like plastic. I think a silver finish would have been hotter anyways.
The camera is clearly the highlight of the phone. Like a true camera, the phone has both an LED light for focus and a xenon flash. The camera sits in a slight indent to protect the (Zeiss) lens from scratches.
Build quality is superb. Nokia has mastered the art of machined polycarbonate and the 1020 feels even more solid than the 920. It's a dense ingot of polycarbonate and aluminum that makes it feel like something that'll last.
You might be wondering how the phone feels to hold. The device is top heavy but the soft camera hump helps with grip; it's the perfect place for you index finger to clamp the phone.
My favorite part of the 1020's design is its white casing. It's not a bright, Crest white but instead has just the right amount of grey make it look sophisticated. I like to say that it's marshmallow-like.
Being such a camera oriented phone, Nokia includes a simple leather lanyard in the box. I had initially thought it was ridiculous but I'm starting to like it - it makes it so easy to pull the phone out of my (I'll admit, skinny) jeans.
The strap couldn't be any cleaner in design. I like the zigzag stitching detail - could have been really cool with an accent color.
Unlike the 920, the 1020 is relatively thin. It's not a class leader but it's a manageable size.
I've been able to adapt to a larger phone surprisingly quickly after years of using the iPhone. I honestly don't know what the "right" size for a phone is anymore. As a matter of fact, I don't think one exists, it's really more about how much real estate you want.
The top features a mic, headphone jack and sim card slot. The sim card tray is the one thing that doesn't feel perfectly executed on this phone, it doesn't sit completely flush to the top surface.
The bottom features the lanyard hole, a standard micro USB jack, and the speaker. The speaker holes have a larger radii than the 920's, unfortunate since the tiny machined holes were mighty impressive.
Nokia has nailed it with the glass panel this time. Unlike their previous phones, the glass doesn't have an extra gasket and now just sits perfectly flush in the polycarbonate shell. The cleaner junction adds an elegance that connoisseurs will appreciate.
One of the biggest improvements from the 920 is the display. It's a bit more vibrant and bright, but more importantly, now rests right against the glass. Like the iPhone, the image looks almost like it's sitting on the glass, not beneath it.
I love the way light plays with the curved glass.
Like the camera housing, the buttons are anodized aluminum but look almost like plastic.
Now's the part that really matters - the camera. Under that bump rests a mammoth sensor. The sensor technically has 41 megapixels but your photos are down-sampled to 34-38 megapixels, depending on your settings. It's apparently because of the physics of light passing through lenses and hitting a square sensor, far too complicated for me to fully understand.
The camera has a mechanical shutter that slides open when you enter the camera app. When you shake the phone, you can hear a small rattle. This is because the sensor module is mounted on ball bearings that counter acts your shaky hand. Stabilization is key to providing the 1020's brill low light performance; more light = better photos.
The Nokia Pro Cam app replaces the stock camera app which is incapable of handling the 1020's massive photos. The app has manual white balance, focus, ISO, shutter speed, and exposure compensation controls. The values are adjusted using a rotary dial interface.
Although the massive 41 megapixel photos are stored in the phone, they're not accessible by apps outside of Nokia's own. Every photo you take is reduced to a more manageable 5 megapixel version and saved to the camera roll. Consequently, each pixel of the reduced photo is over-sampled from 7 pixels, meaning that 1020 is essentially capturing seven times the light other phones do. It's a brute force and a bit of an insane way to go about things, but it works. Capturing a large image also allows you to crop without losing much image quality. Nokia Pro Cam allows you to crop and save from the full sized image, and this is when you realize how great these photos really are. The right bottom photo is a cropped image from the image on the right. Insane.
This is the best camera in any phone out there, period. It's not even close to replacing my Sony RX1 but it performs better than many point & shoots out there. These sample photos have no adjustments or light brightness/white balance corrections.
Taken at dusk. The low light performance is phenomenal. Notice the accurate color reproduction and crisp details.
Shot in my garage at night. Once again, lots of detail for the amount of light available.
Taken during sunset in my neighborhood. Amazingly sharp with great dynamic range. For 99% of the population, this is the only camera they need.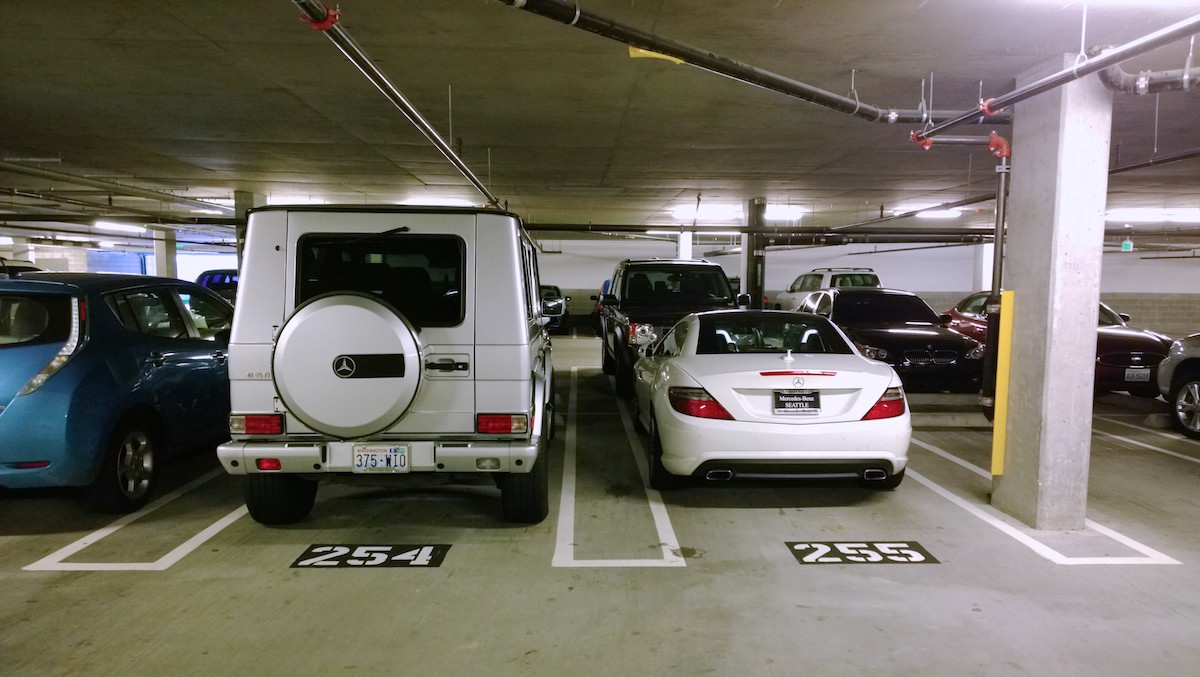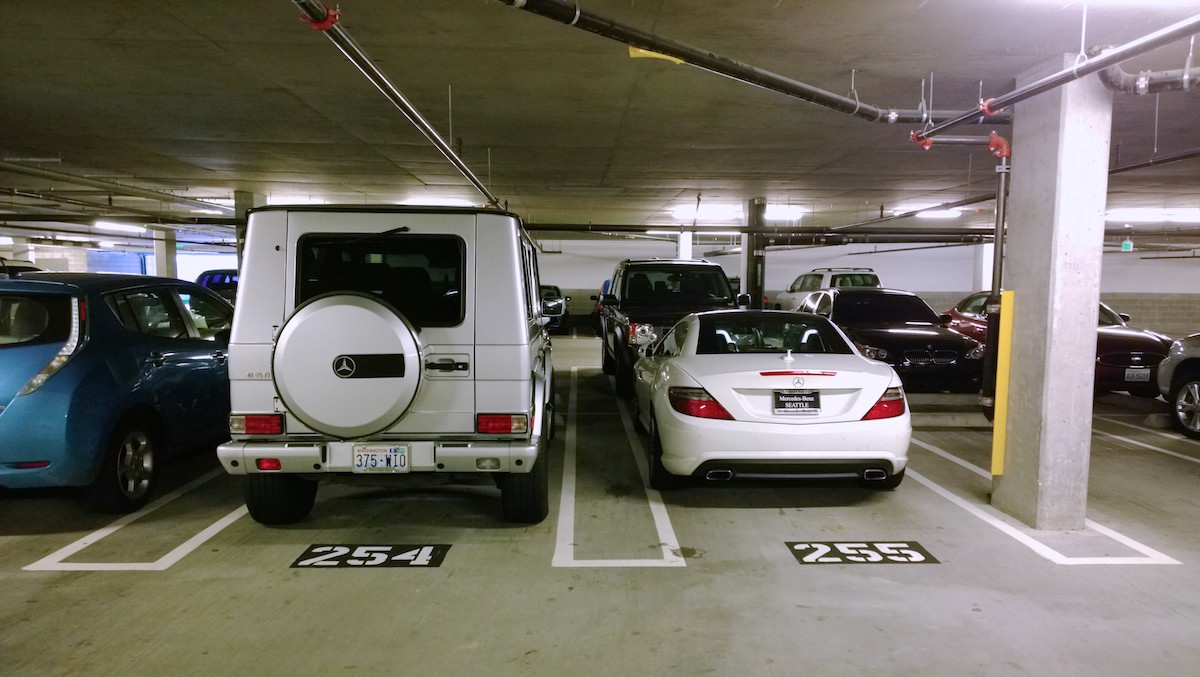 Here are a bunch of low light samples. I don't really like Nokia's idea of "zooming", or cropping after taking the photo so these are all taking advantage of all 7 per 1 pixels of oversampling.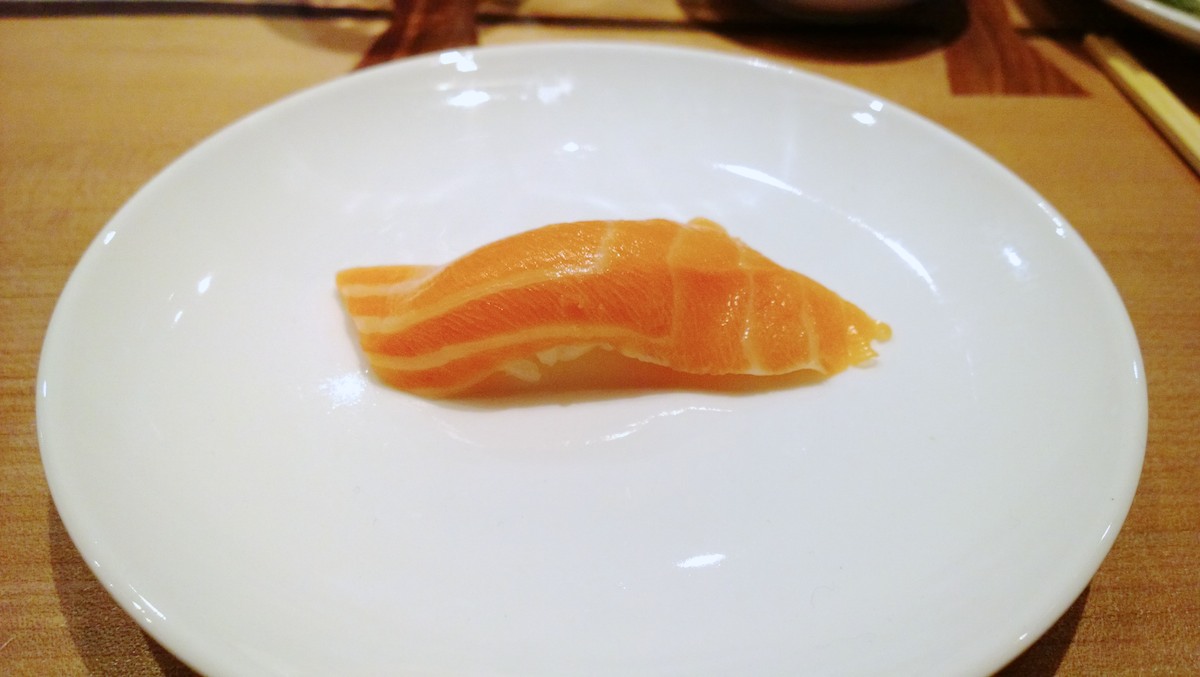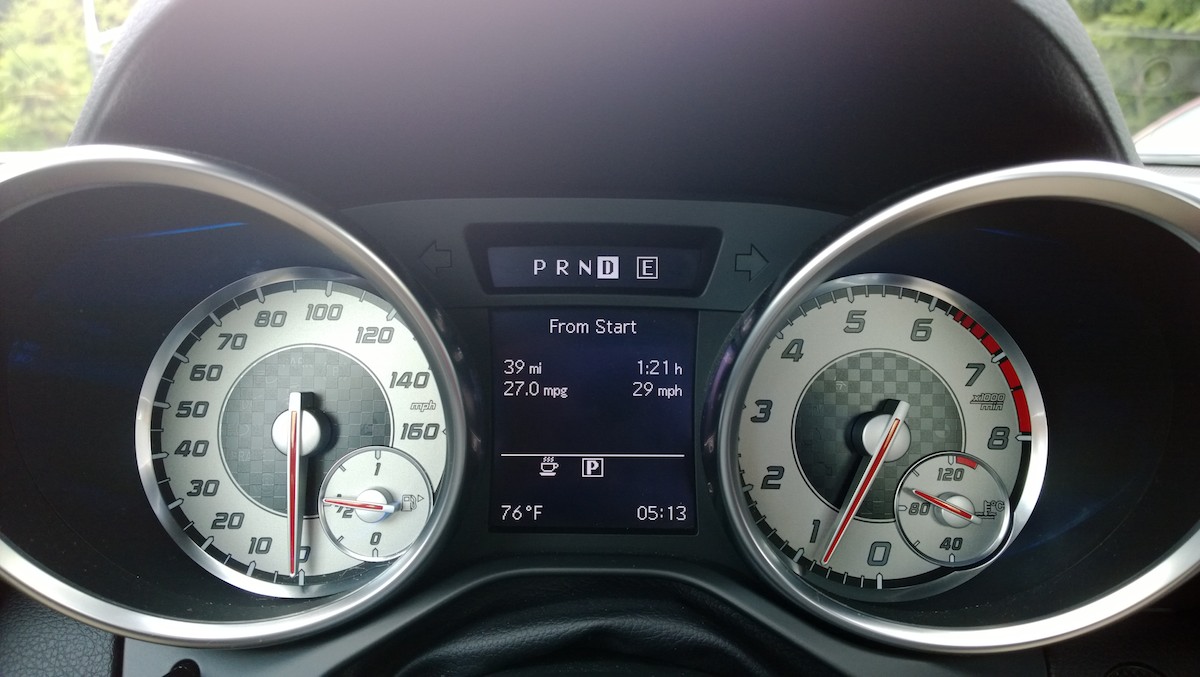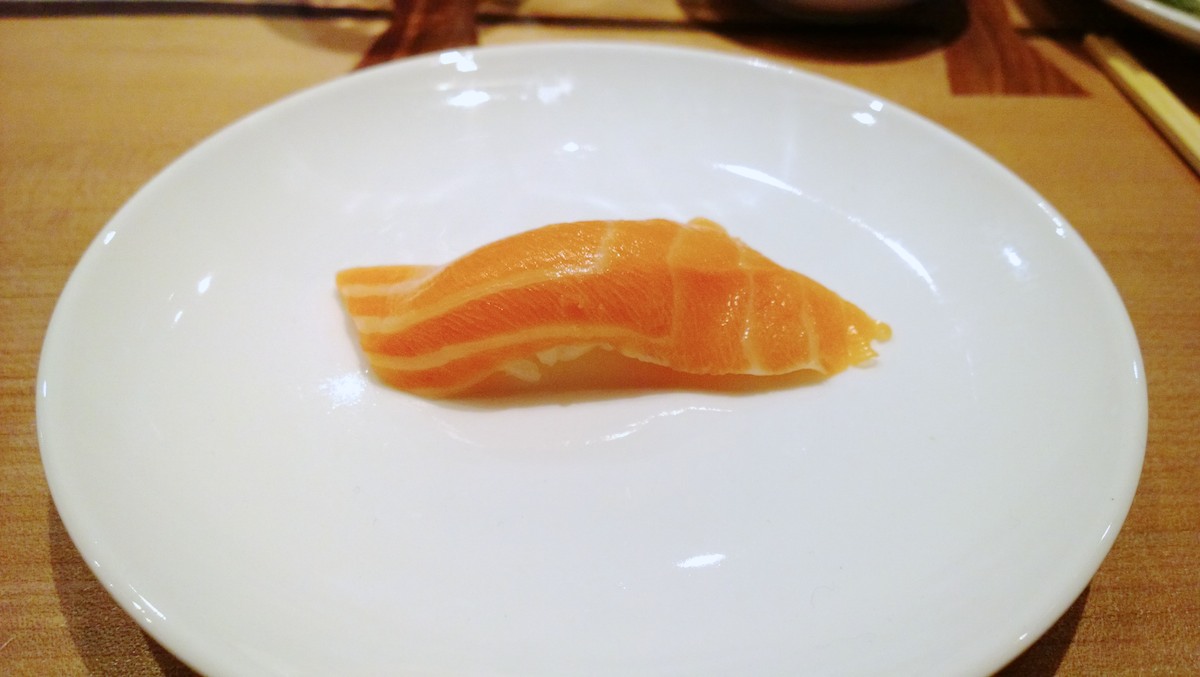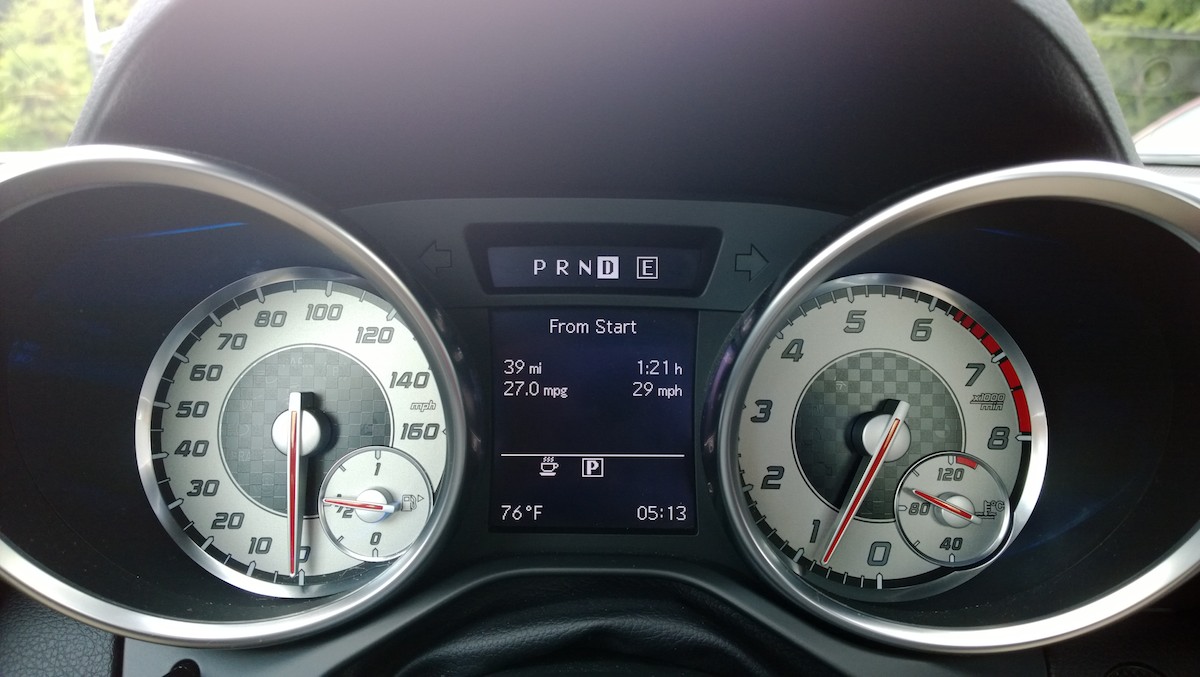 These photos were taken in good or average light. The phone does seem to have a tendency to oversaturate. But when you have the settings just right, the results are mind blowingly good, like the first photo of the set
The thing that's hurting Nokia the most right now is software. No matter how great the photos from its camera are, they're useless without apps to share and manipulate them. I'm completely addicted to Instagram (great place to see more photos from my 1020) and as we all know, they don't have a Windows Phone app. I had been using Instance but it's garbage to be honest. Thankfully, a new app came out in the past week called "6tag". It's got a stupid name but is finally comparable to Instagram on iOS and looks acceptable while doing it.
Nokia has added a couple of features to the Windows Phone experience. One of them is a display calibrator, which speaks to the phone's photography credentials.
There's also double tap to wake and flip to mute. These frivolous features aren't helping anyone and are signs of the maturity of the concept of the smartphone.
One of the things that I was going to miss the most from my 920 was wireless charging. I then learned that Nokia made a cover for the 1020 that had induction coils built-in. It was just $40 so I decided to give it a try.
If you're thinking about getting one, don't. The case relies on two tiny contact pins to mate with the phone and it's problematic. I've had multiple times when this alignment was a fraction of a millimeter off and the phone wouldn't charge. It also adds a significant amount of thickness to the phone and I don't think it's worth it for what is a small convenience gain. I returned it after a day of use.
It's been two months since I've switched to a Windows Phone from an iPhone-exclusive life. So far, the impact hasn't been massive. I'll be honest though, the lack of apps does make me feel trapped at times but then again, I do have everything I need. Now that I have a proper client for Instagram, I'm feeling even better about switching.
I'm not going to convince you to switch or tell you that a Windows Phone is better than the iPhone - it simply isn't. The apps are worse, it doesn't work as seamlessly with the Mac, and it doesn't have Google maps (don't email me about some crap implementation, I'm talking about the real thing). But if you're like me and hate the way iOS 7 looks and like a bit of change once in a while, you might want to consider a Lumia device. Both the 920 and 1020 are beautifully constructed and do what they promise to do flawlessly. Once you've gotten used to Apple's level of hardware quality, it's hard to use anything else. The fact that I'm in some ways more happy with the 1020's hardware than the iPhone 5's is saying a lot. Hardware wise, this is one of the best phones out there. It's also the best Windows Phone you can buy by a large margin. It's really up to you to decide if that's good enough though.
EDIT
I have been getting a lot of feedback on my Google Maps comment. I realize that Nokia provides a family of apps called HERE. Before I got my new car, I used to use HERE Drive daily, and didn't have too many complaints. The problem with HERE though, is the lack of POI data. Nobody in the world can match Google when it comes to data and you know this.