I am a Canadian that studied industrial design. It's not surprising that I often got strange looks when I told people about my thesis project to redesign America's voting system. The reason is simple though - I find America to be an amazing and fascinating nation and also like exploring the diverse applications of industrial design thinking. The 2012 election was the first time I experienced an American election first hand. I found it to be absolutely exciting and intriguing. I loved it.
However, I also realized how broken the election process in the US was. There is a complete lack of cohesion and poor design creates inefficiency and inaccuracies. A great nation like the US deserves better, and America Elect is my take.
The total time spent on the project is approximately 14 weeks with about 70% of time dedicated to research. The insight of over 600 Americans were collected and analyzed for areas that need most improvement. The voting process of Canada, Sweden, Japan and Estonia were also studied for inspiration and insight. One of the biggest areas of emphasis was understanding why things are the way they are and how to maintain "Americanness" in my own solution.
Note
I am not claiming that my interview/survey results are 100% representative America. For instance, though similar, the voter turnout figure in my own survey is higher than the true national average. This information was collected primarily to validate my own research.
One of the goals of this project was to create a solution that is neutral and can be agreed upon by both the Democrats and Republicans. As another point of reference, I created a spider chart to compare the opposing parties' responses.
Above are some interesting responses to the question; "Why do you or do you not vote?"
When I started this project, I was certain that an internet voting system needed to be created. As I began my research, it became clear that internet voting simply cannot exist with current security technologies. Above is a SWOT (strengths, weaknesses, opportunities, threats) analysis of internet voting. The security of voting systems is a national defense issue and convenience does not outweigh the accuracy of votes.
Above are some ballots and a registration form from various counties/states. Horrendous design is rampant, creating confusion for voters and at times, alters the votes of citizens by causing incorrectly marked ballots. It's embarrassing.
Above is a small sample of some of the process. The biggest challenge was trying to capture the essence of America graphically. I then discovered that the best option is to allow photography to speak for itself. A box (similar to a ballot check box) is then used to frame the photo and typography is added. This solution also enables easy differentiation between states through use of different imagery.
The first thing I have created is America Elect, an independent, non-partisan agency that designs and conducts federal elections and referendums. The agency is an expansion of the EAC (Election Assistance Commission) established in 2002 to develop guidance for voters. America Elect's mission is to simplify the election process, promote voting, and develop secure and convenient voting systems. I personally believe that the security of voting systems is a national defense issue and proposed that America Elect be funded using a cut of the defense budget.
One of my goals was to create a more representative voting system than The Electoral College. However, I also did not want to create something that completely removes power from less dense states. My solution is The Electoral Sector, a voting system based on congressional district boundaries. Each district, or sector, is given a vote and these votes directly elect the President without the need of electors. The result is a more accurate representation of America with a reduction of the two-party effect.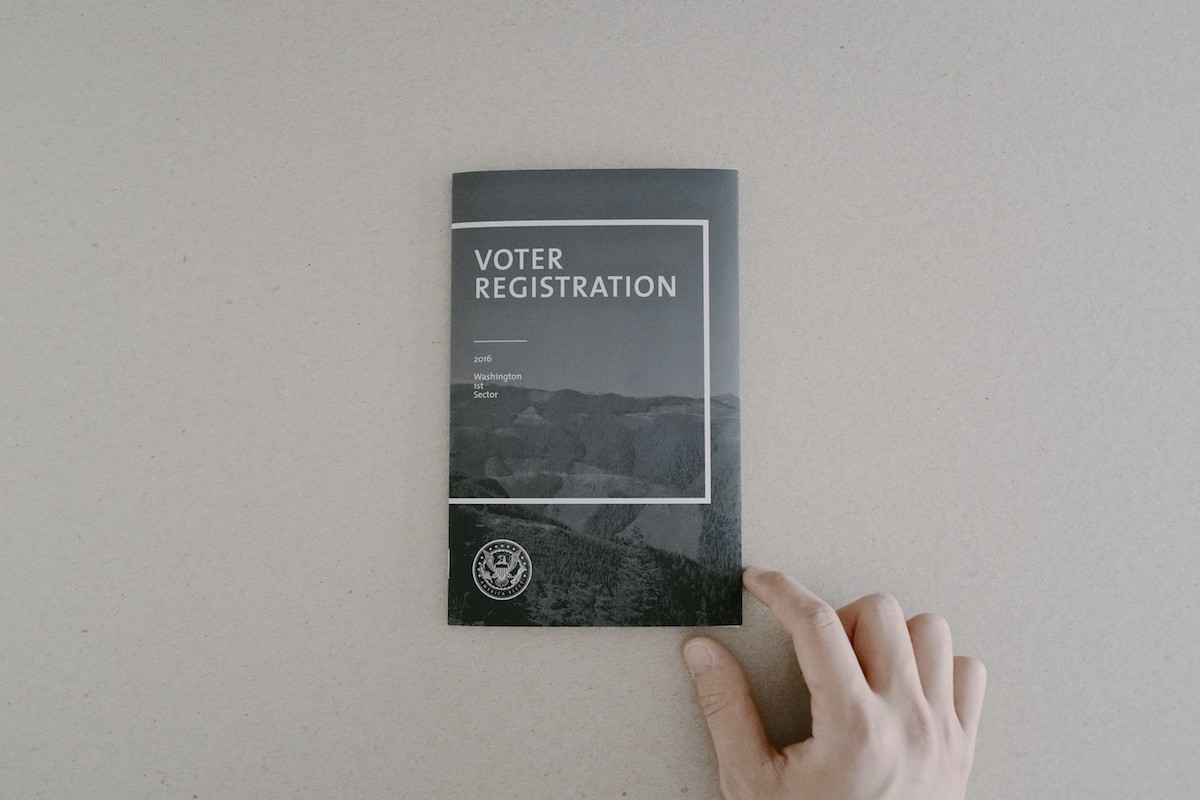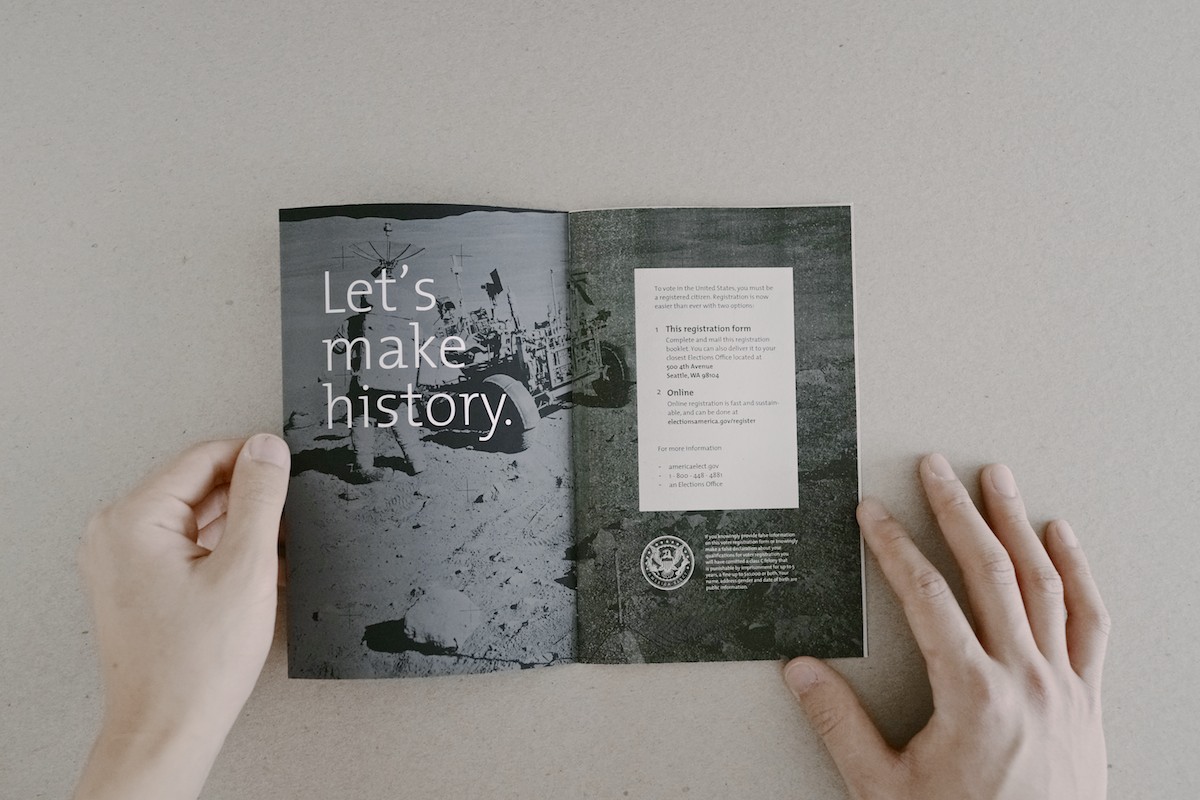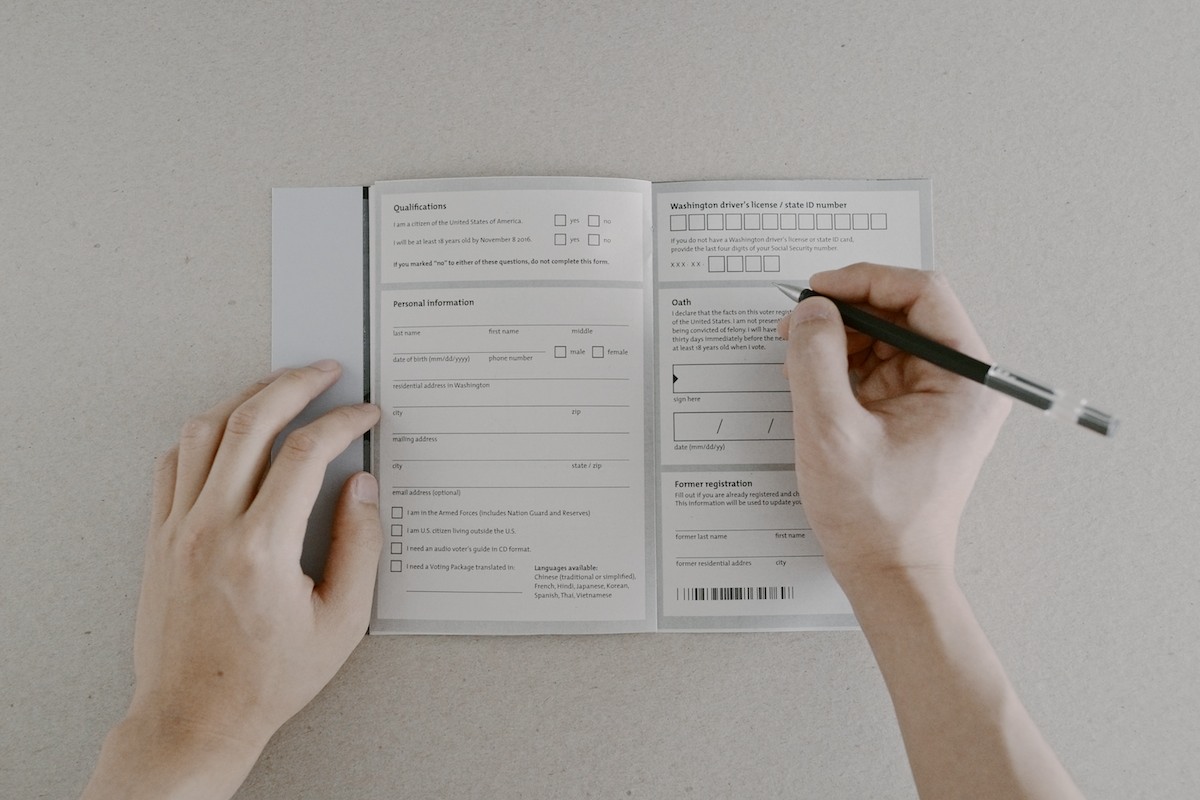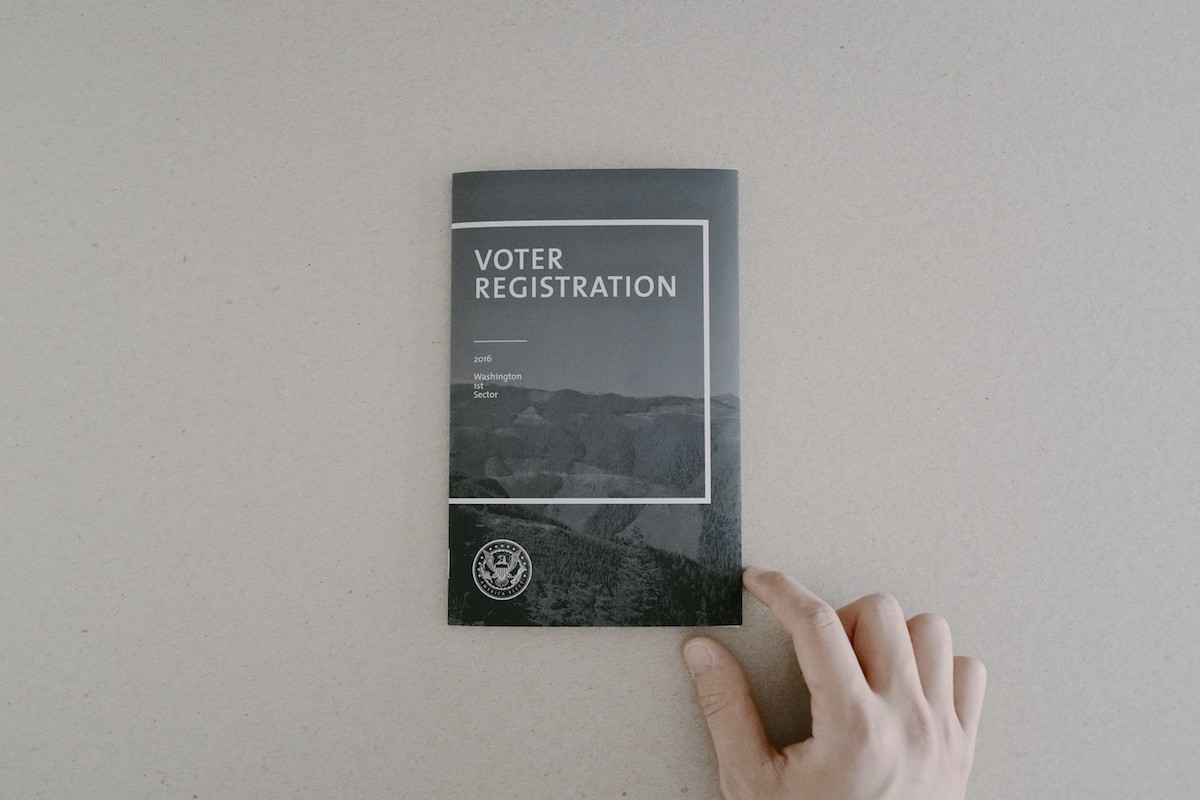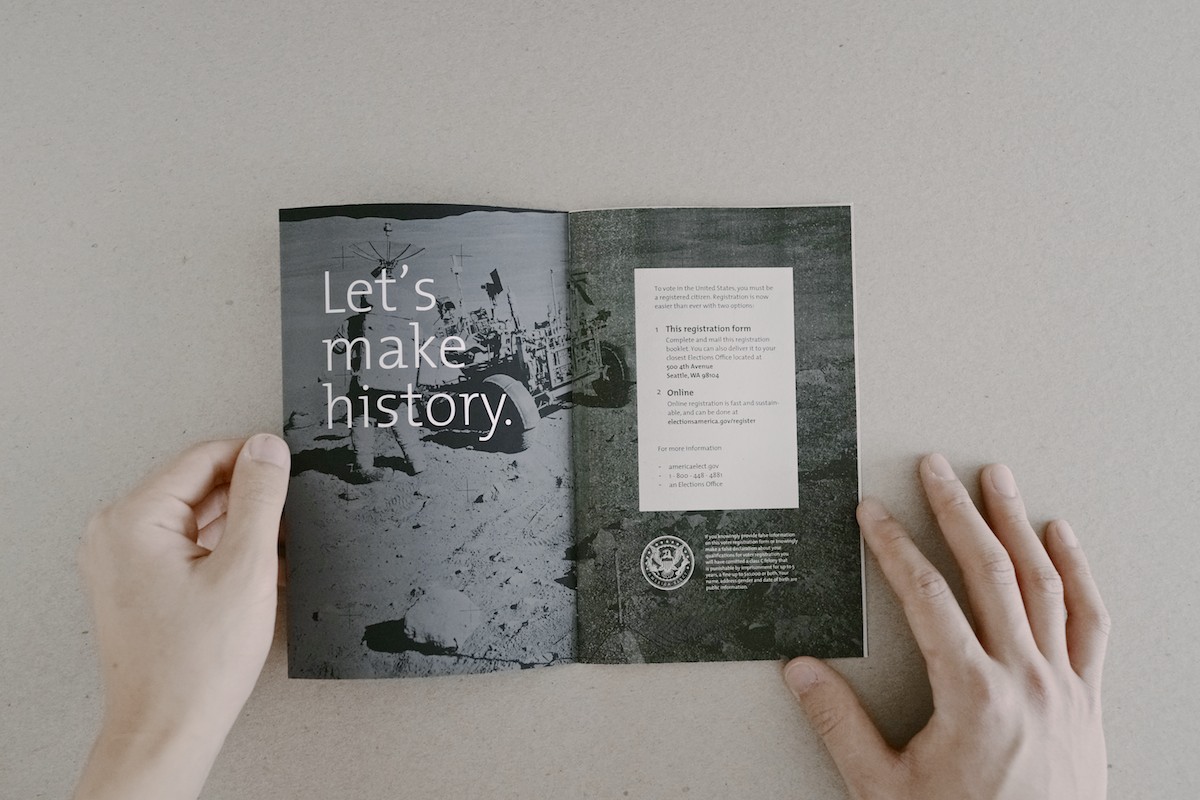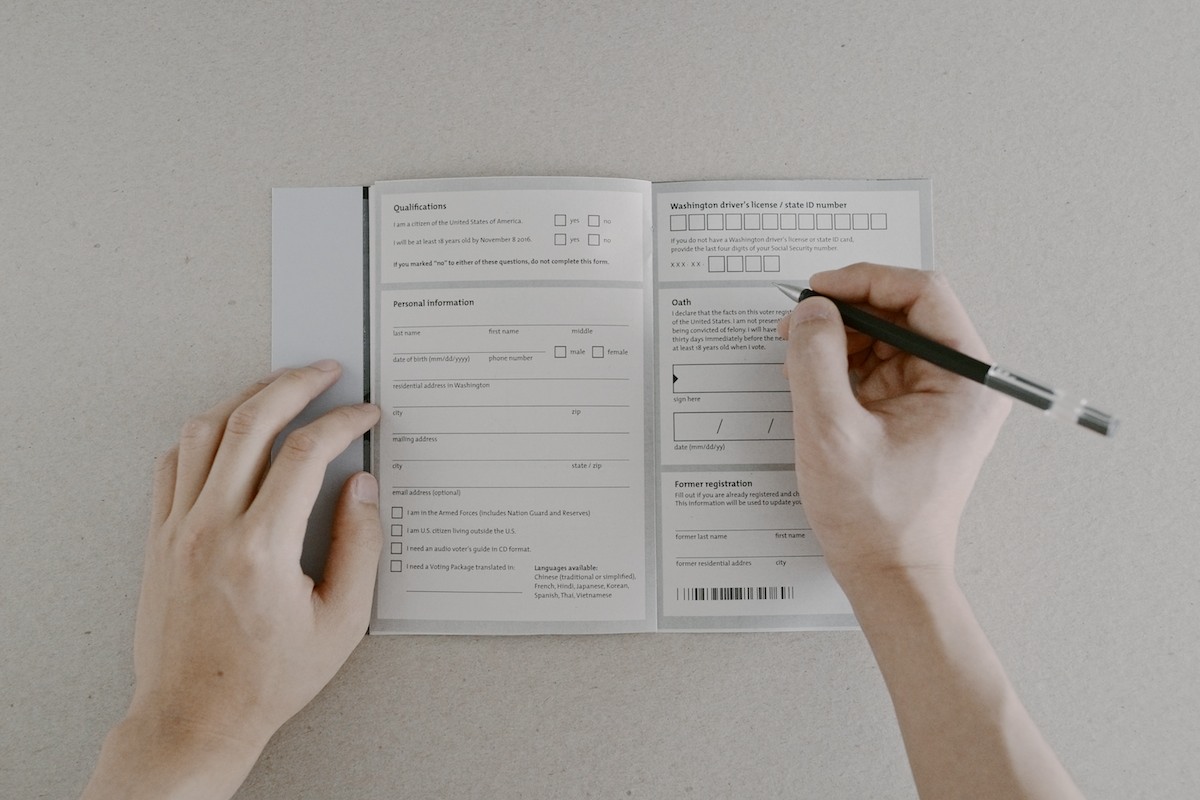 The first step to voting is registration. Unregistered voters receive a Voter Registration booklet in the mail that provides a streamlined registration process. America Elect also provides a nation-wide online registration process for the first time.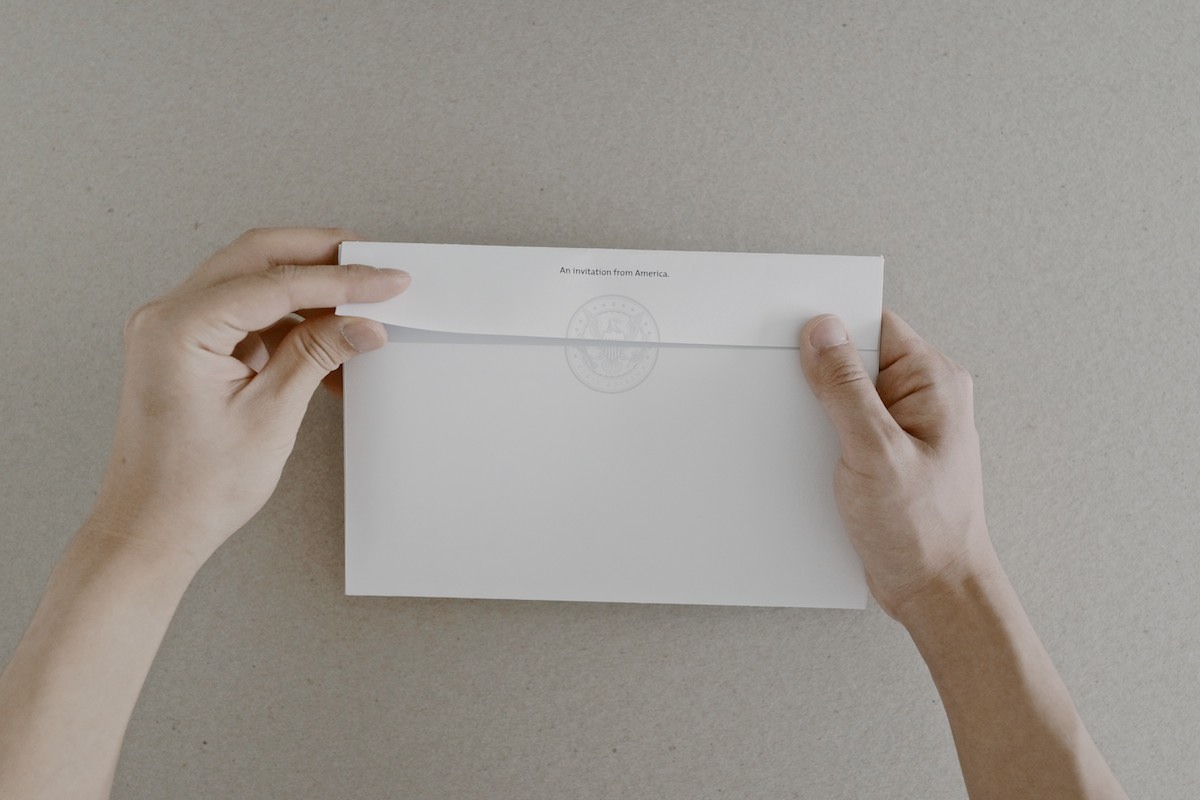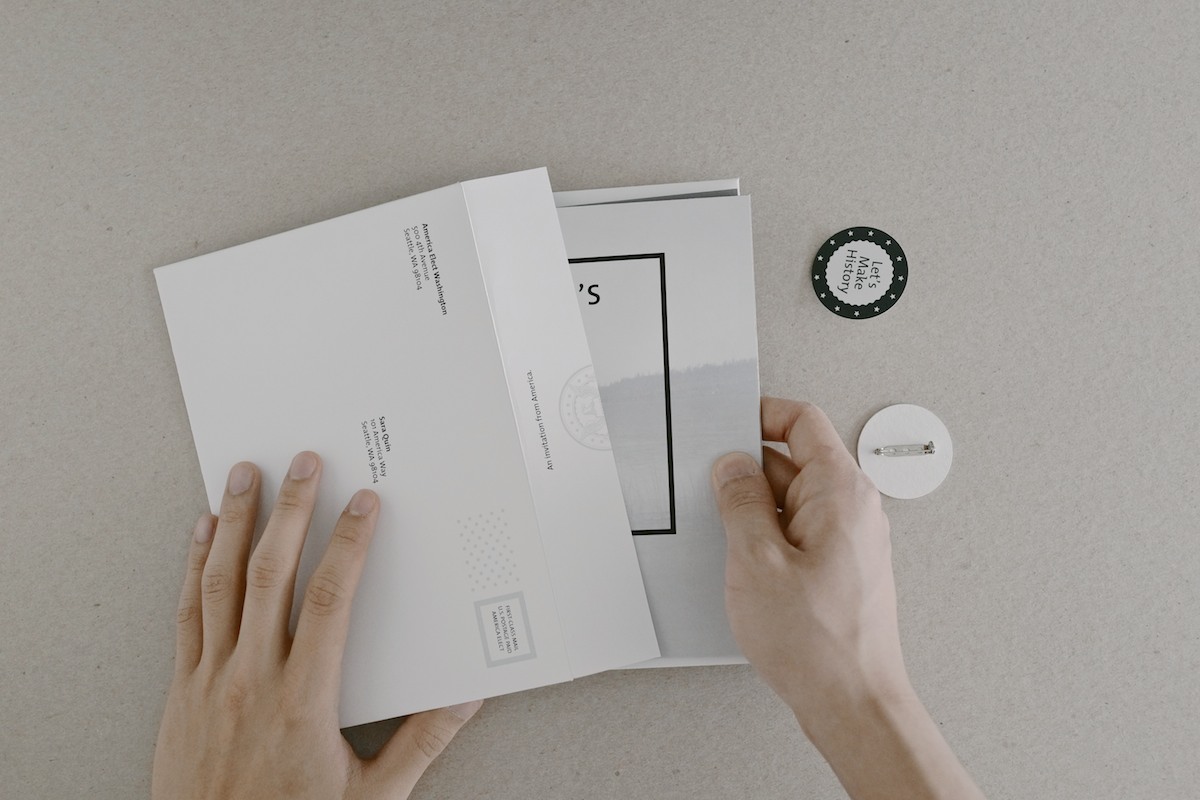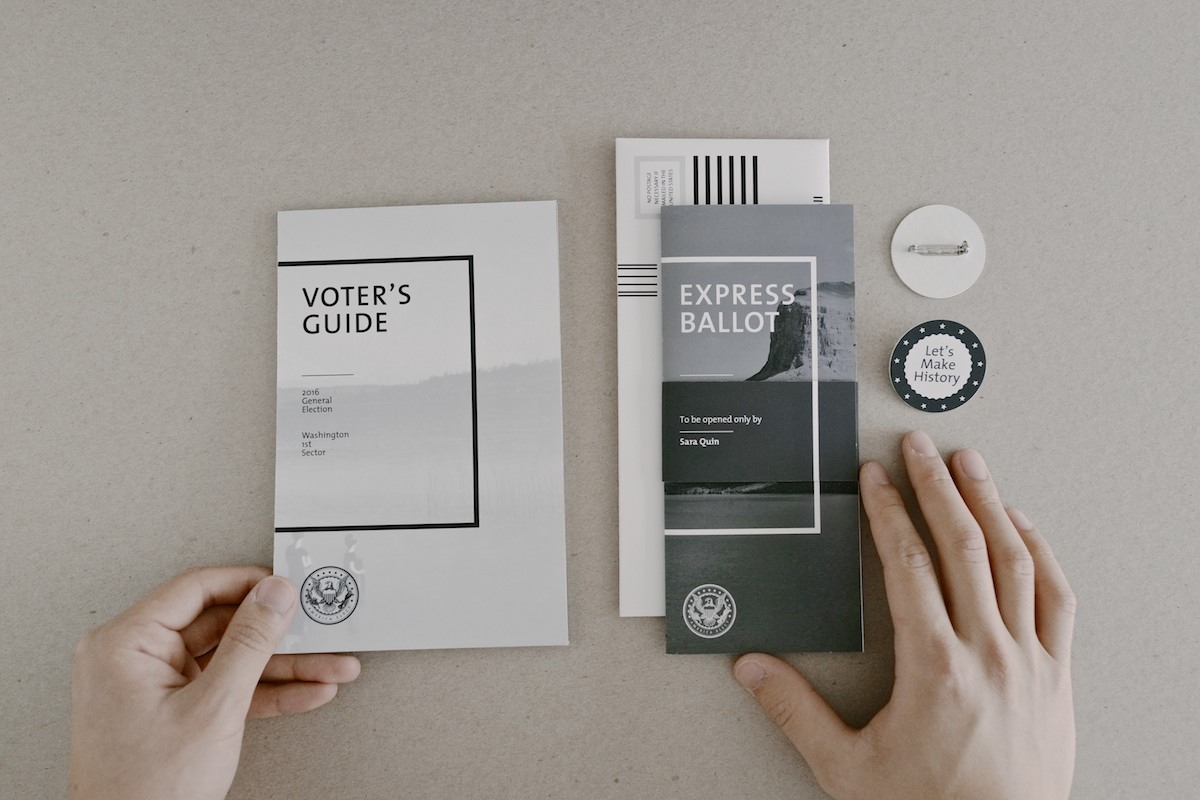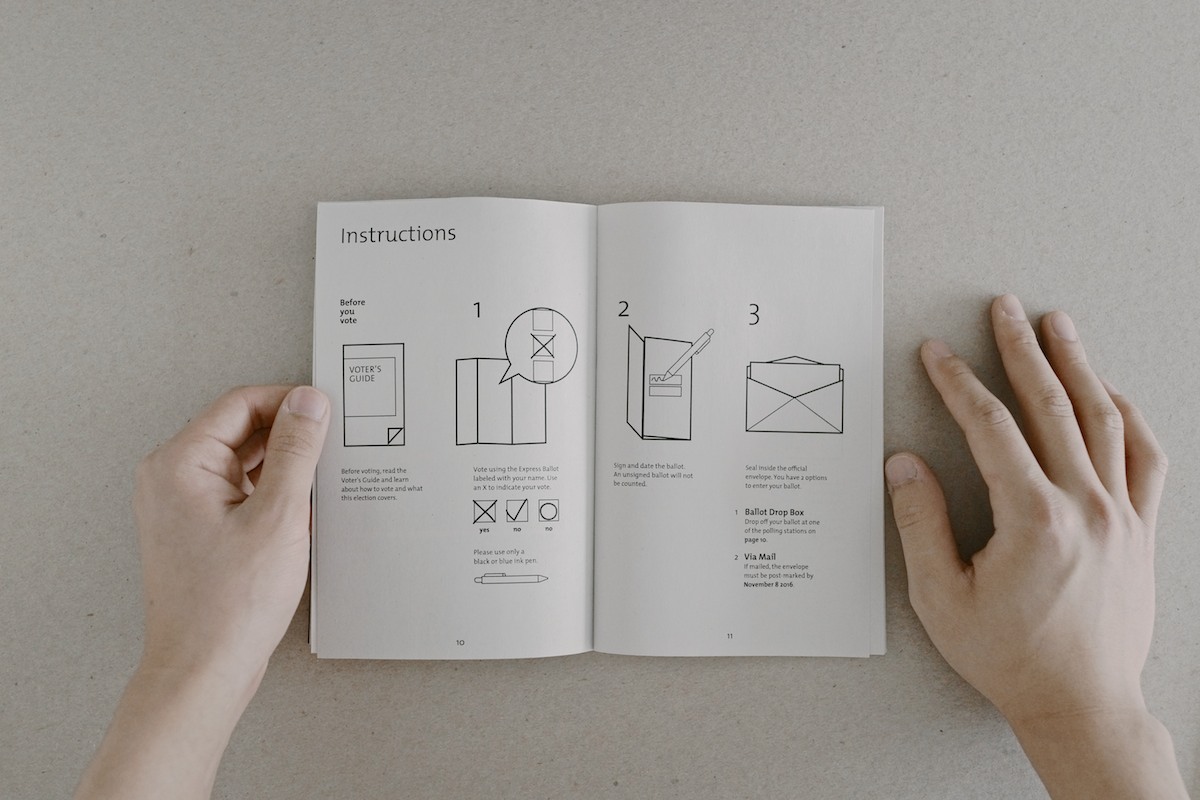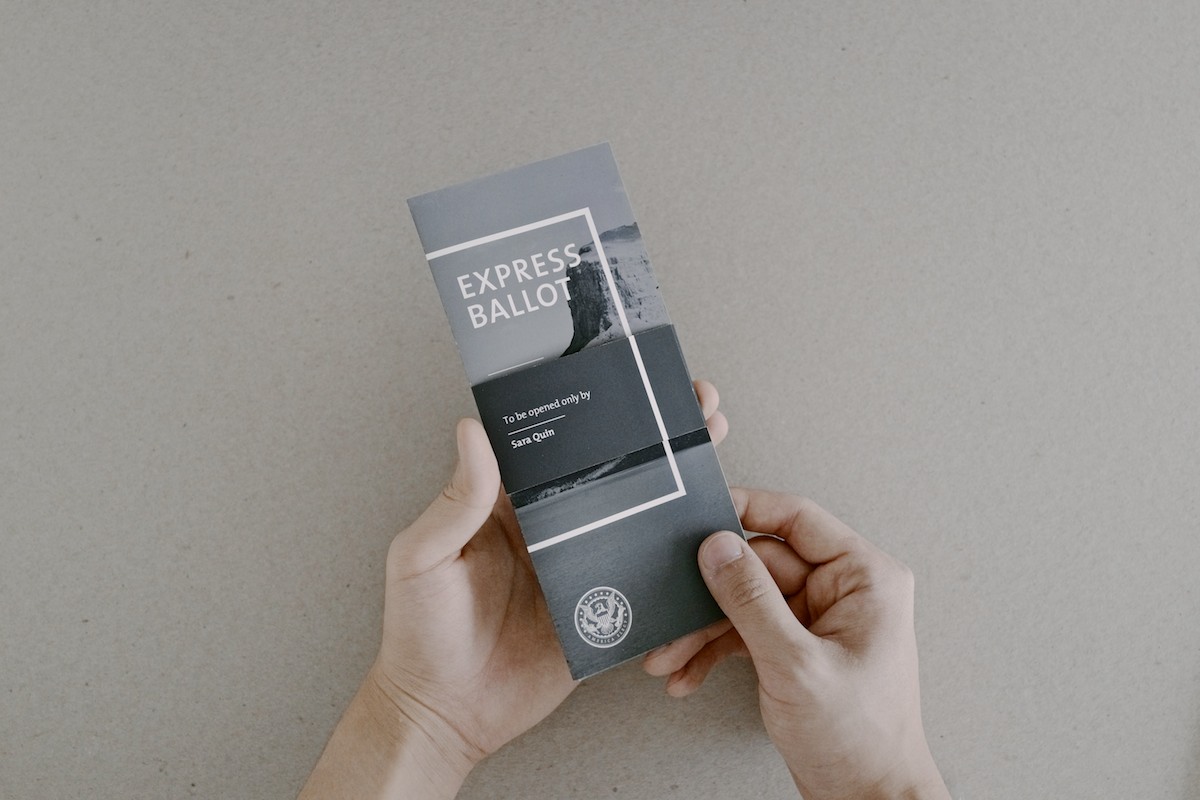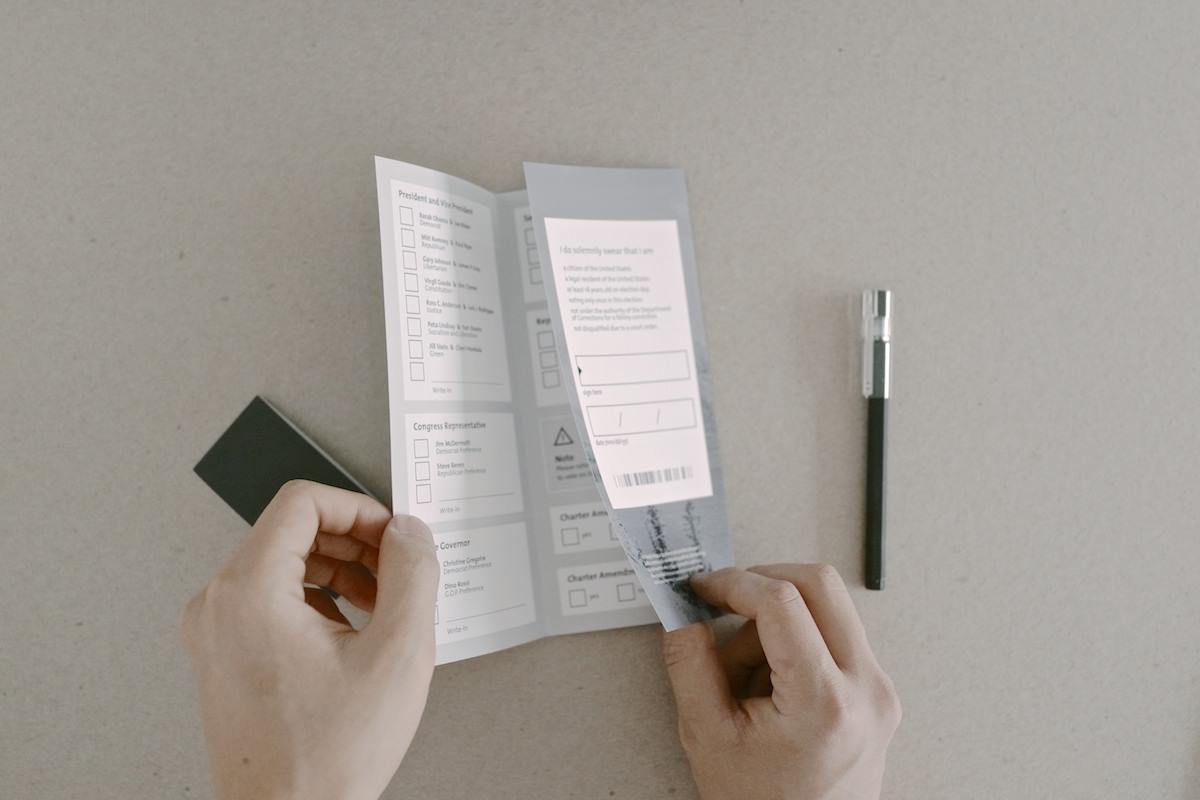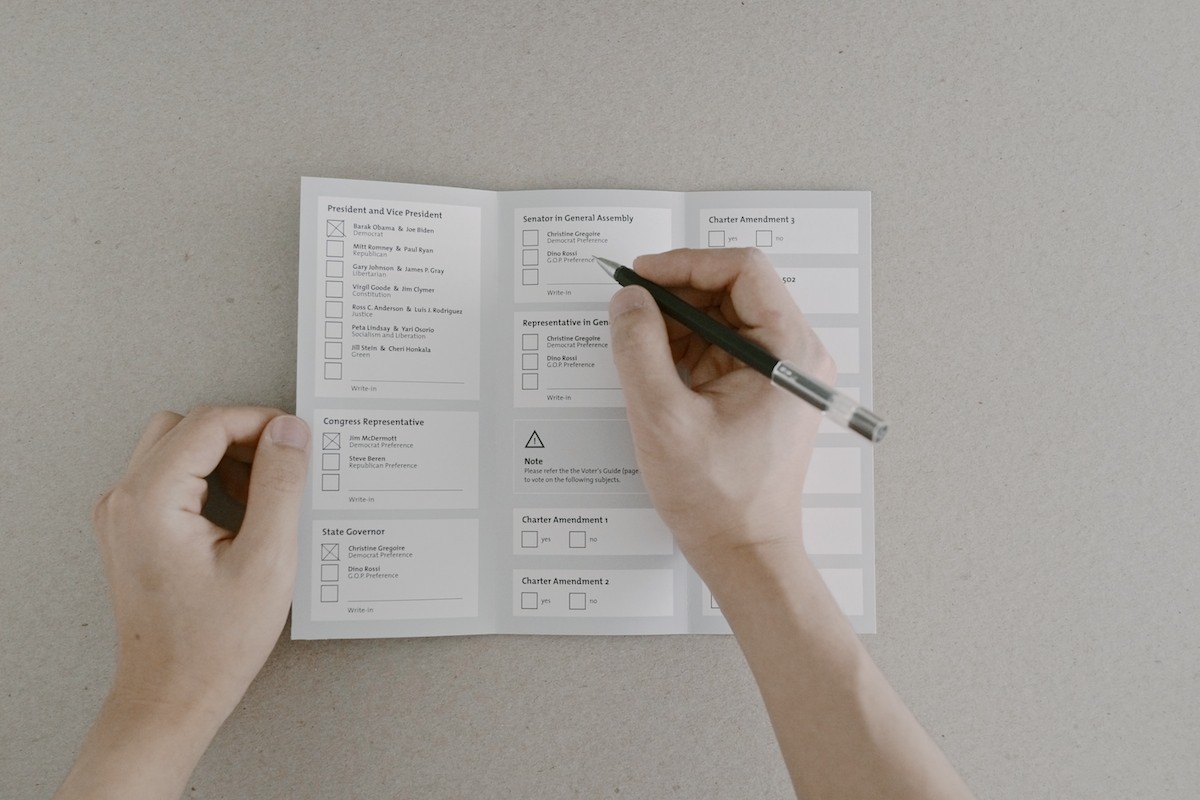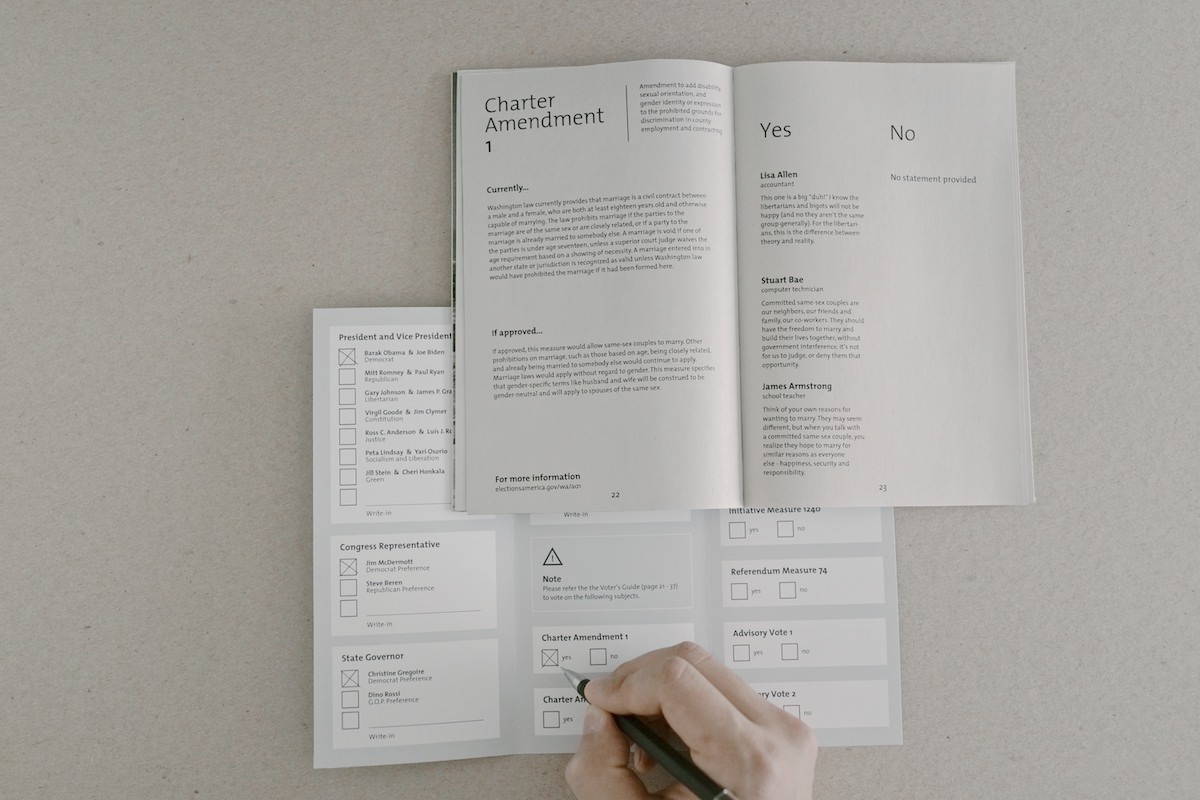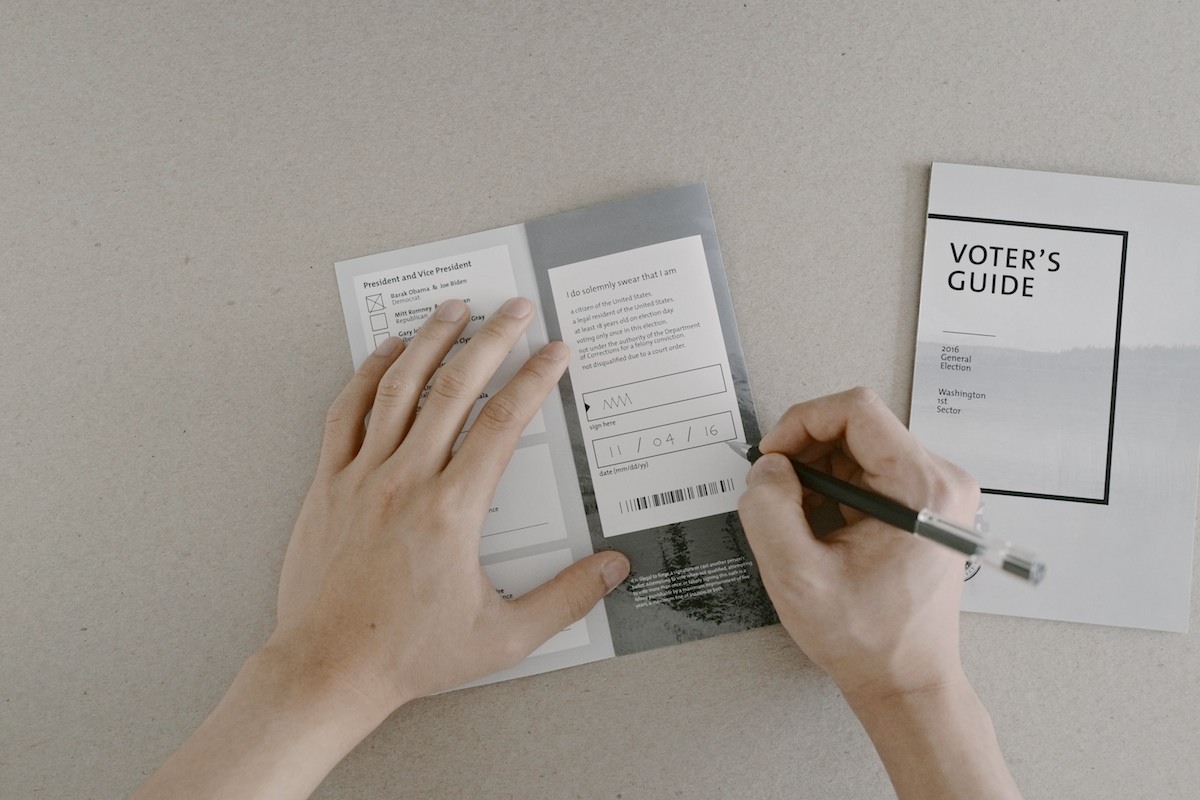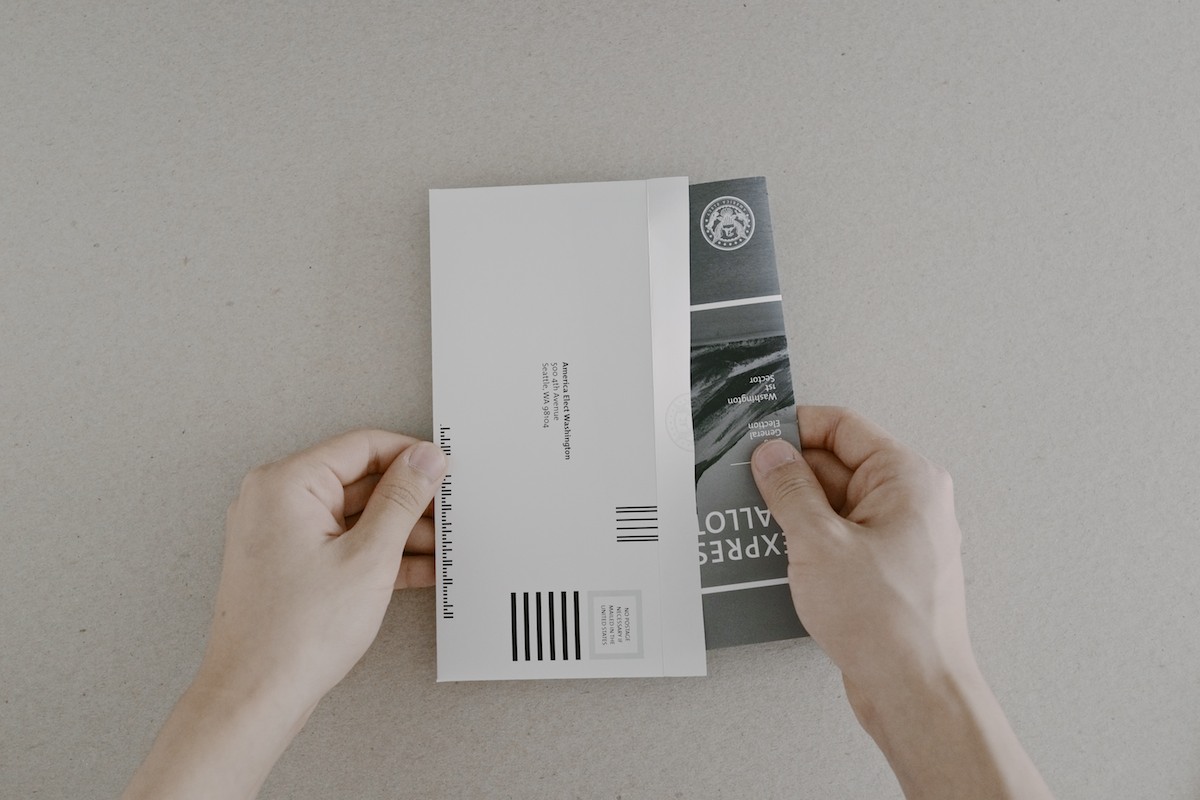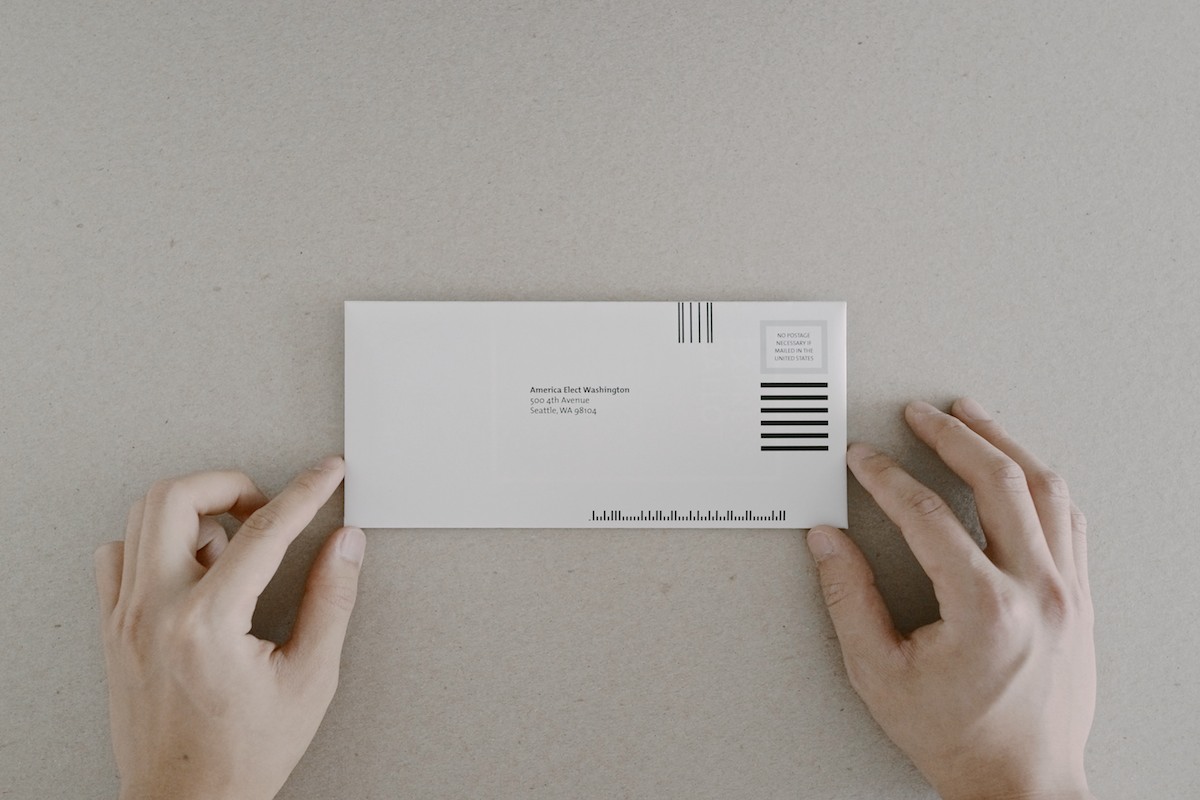 When voting season arrives, voters are sent a Voter Invitation Package that includes a Voter's Guide, Express Ballot and promotional pins. The Voter's Guide has "Ikea-like" instructions and makes voting easy to understand. The voter then completes the Express Ballot, signs and dates, and mails it using the included prepaid envelope. Voting is now completely mail-in with polling stations reserved for voters with accessibility requirements.
America Elect could also offer a website with a variety of helpful services like registration and requests for replacement ballots. The website is also an ideal location for providing accessibility services like audio voters guides.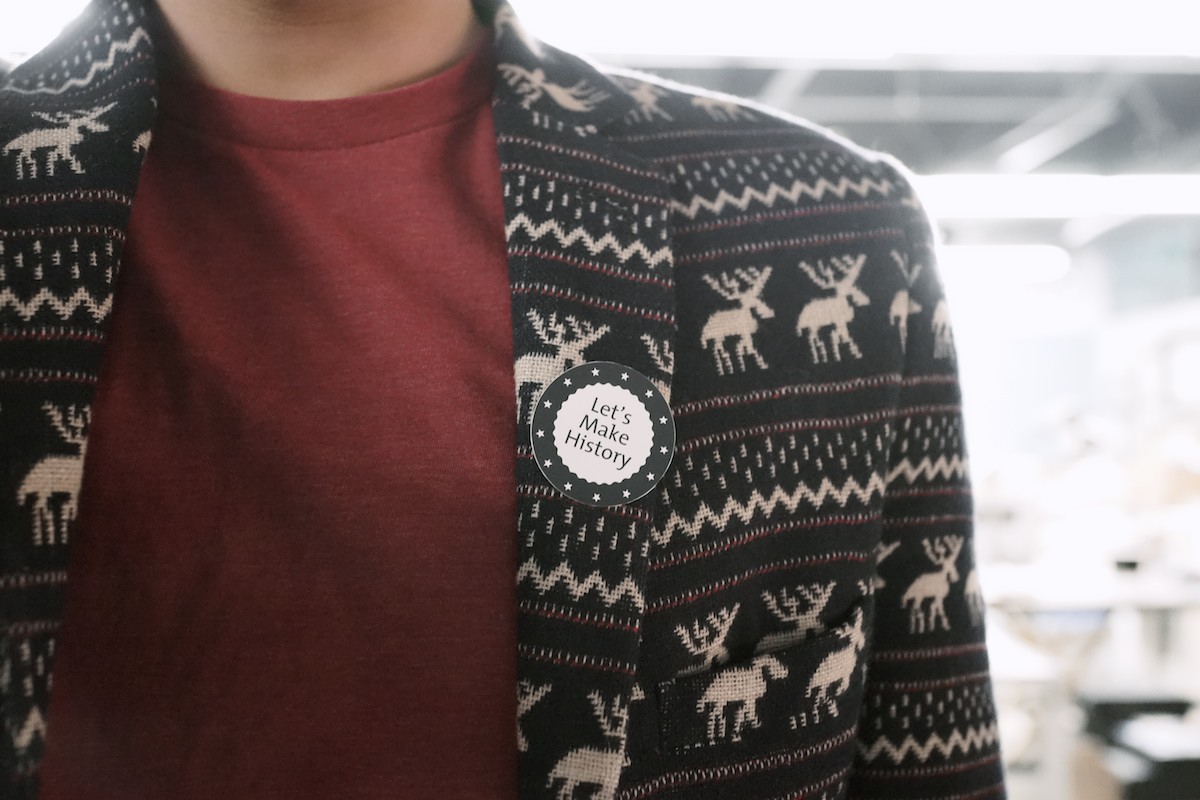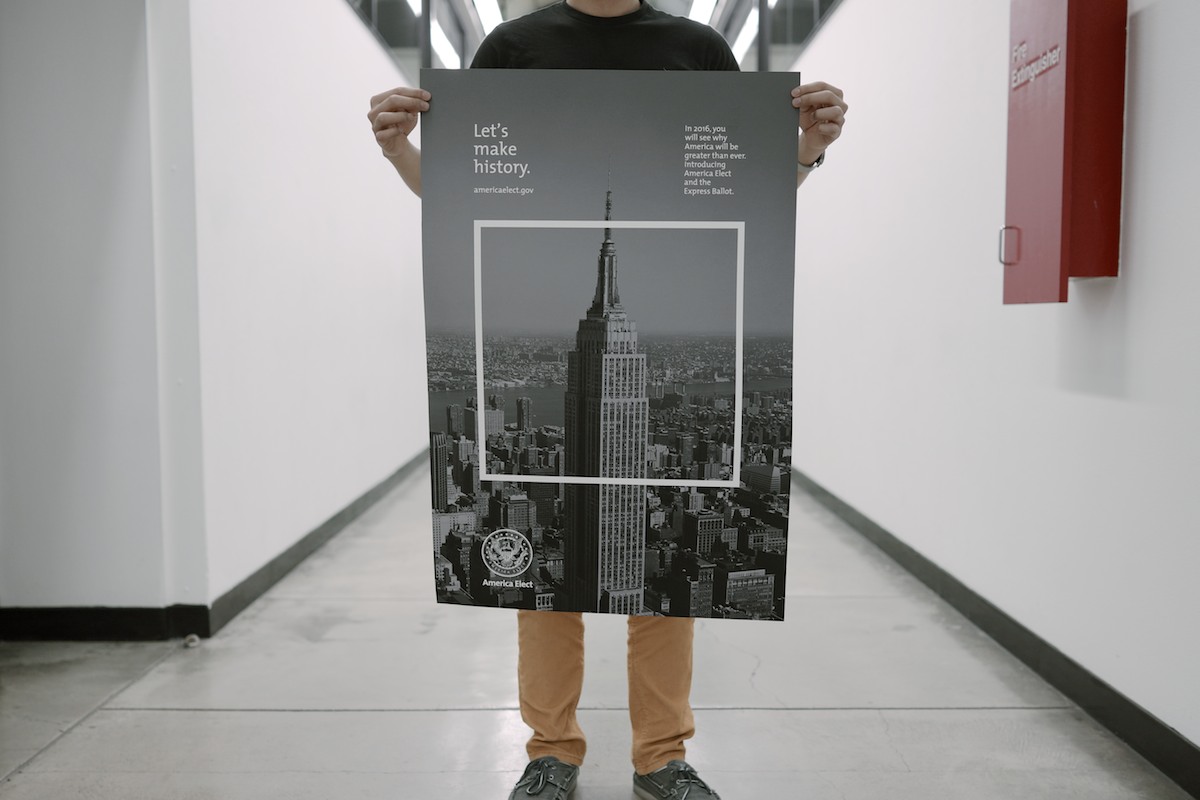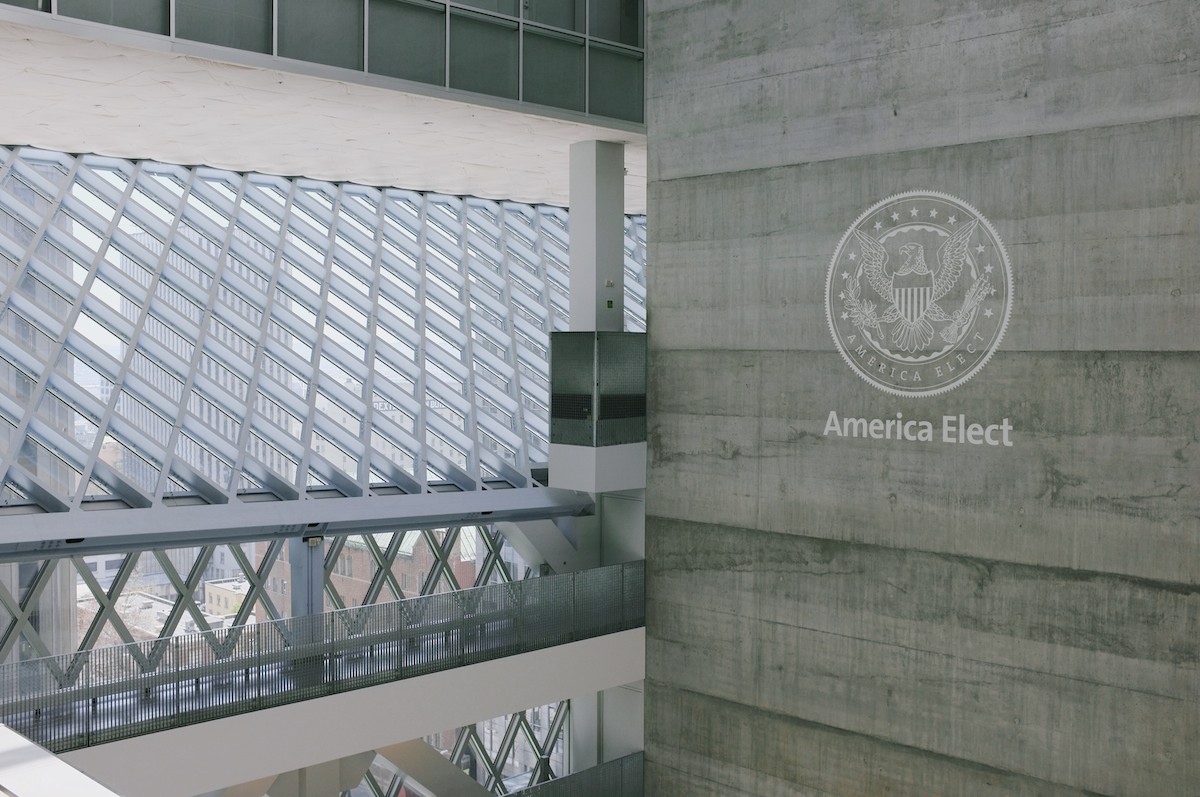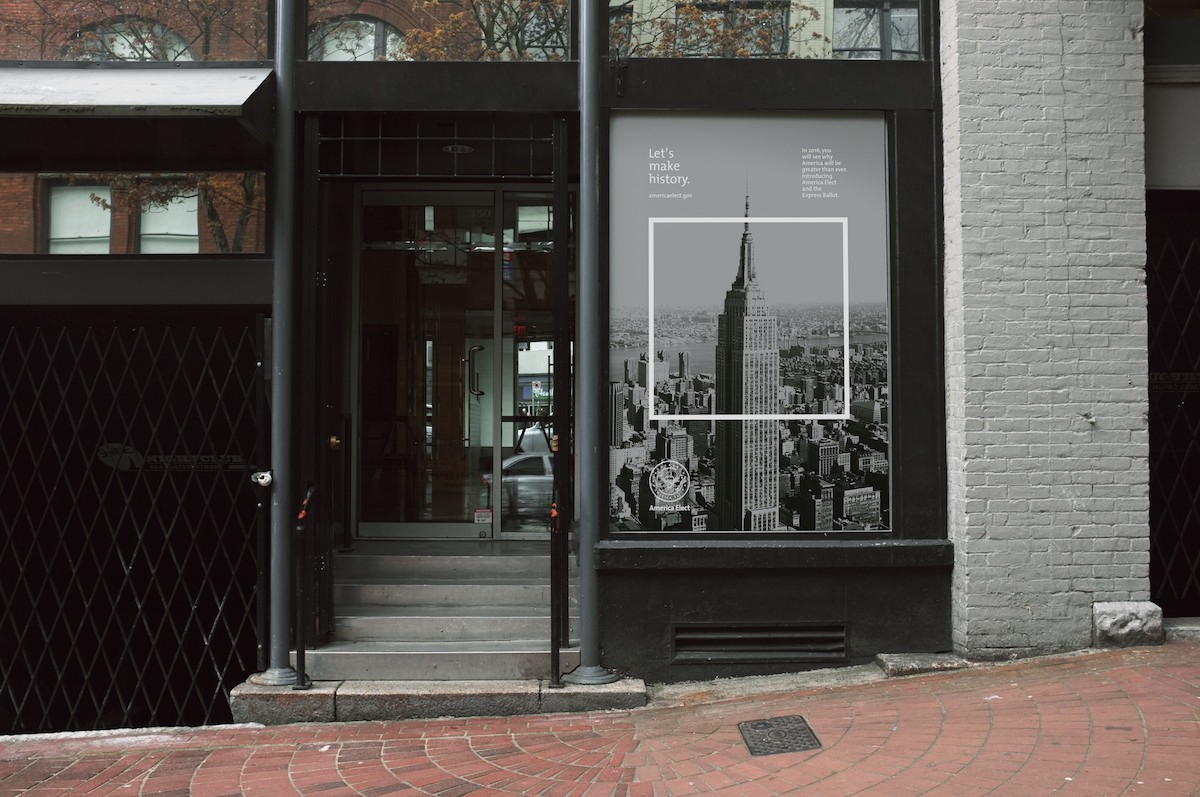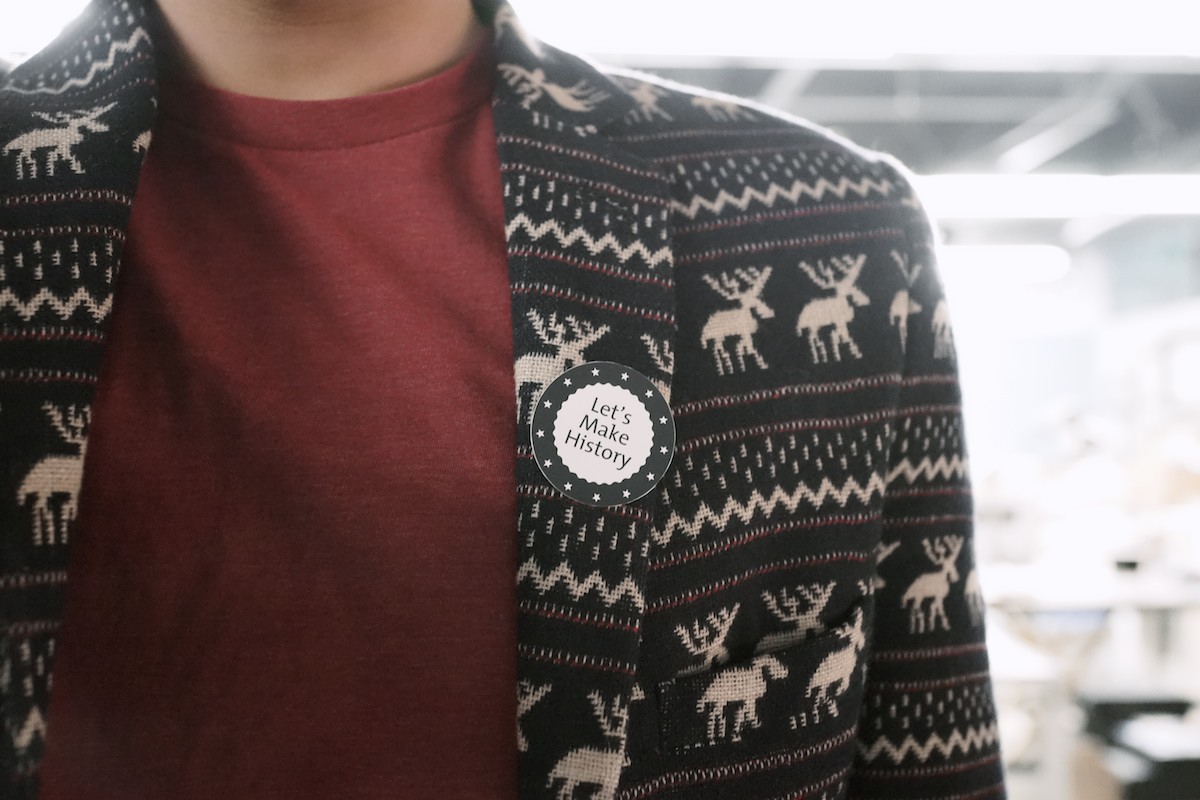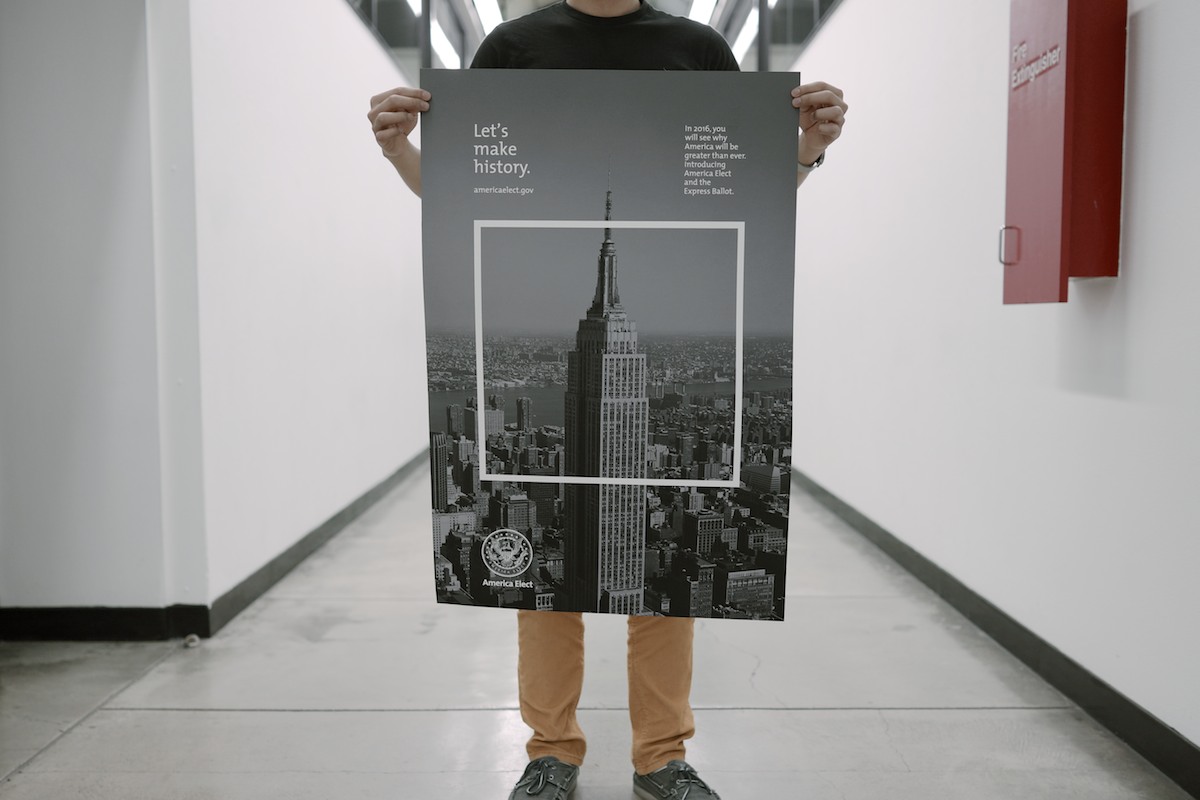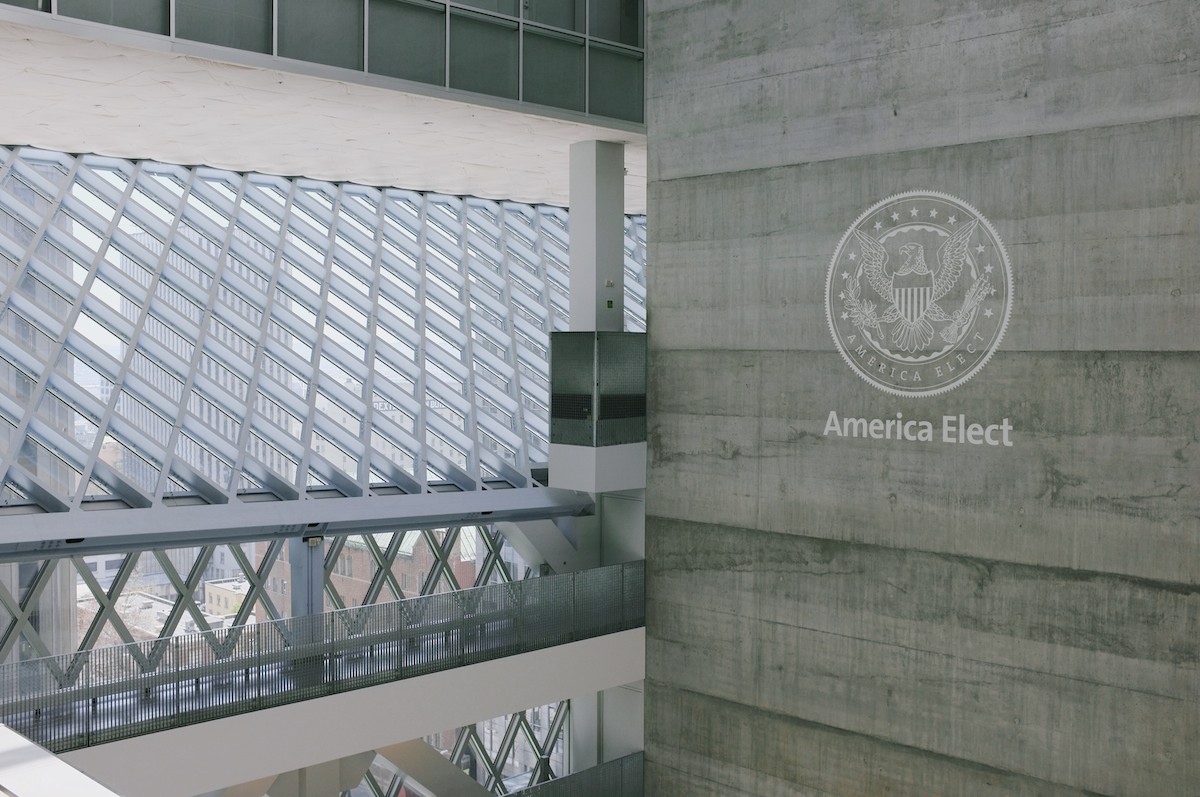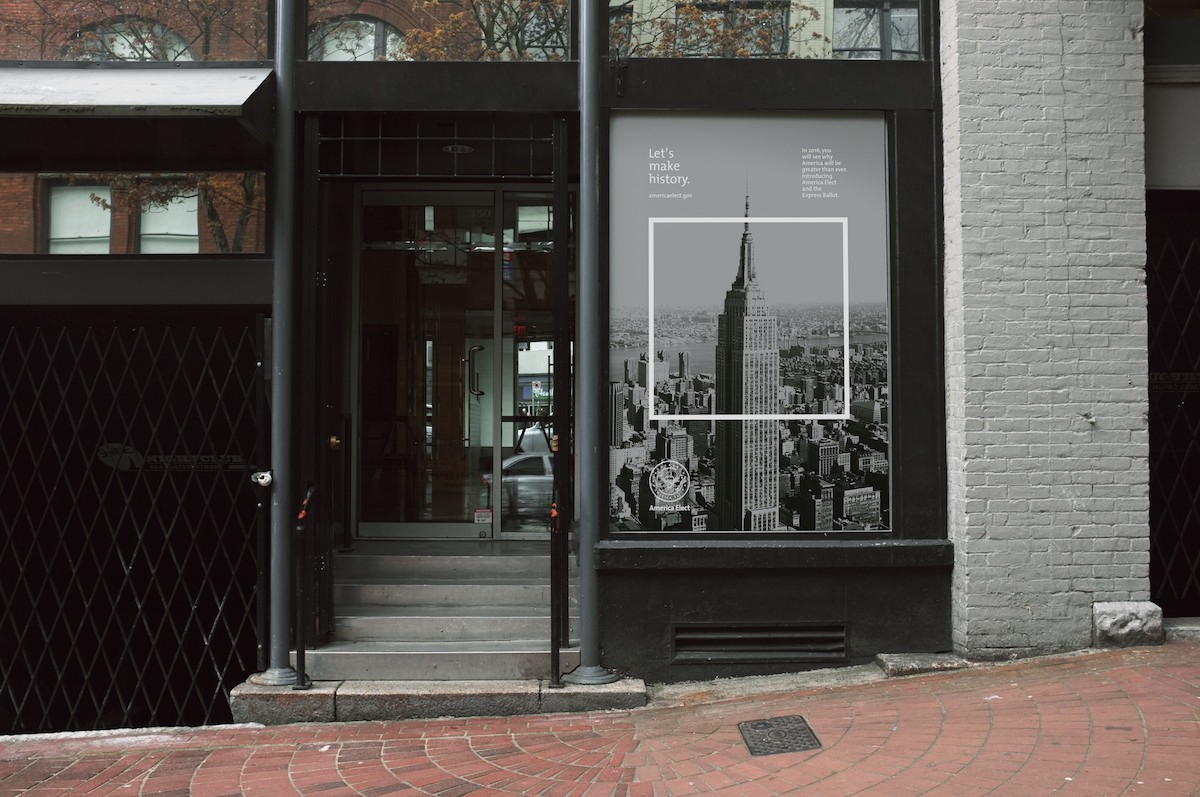 America Elect includes an effort to promote voting in America. The "I Voted" sticker is a great tradition but isn't effective because it promotes voting when it's too late. Voters now receive Let's Make History pins with their Voter Invitation Package, well before the deadline for ballots. I have also created posters, billboards and a 30 second advertisement for the campaign.
The new ballot offers a cleaner design that's easier to read. The grey backdrop helps navigate the voters' eyes and all the type flows in one direction. All-caps type has been removed as it's not ideal for legibility. Language has also been made more direct and to the point. Voters now mark their ballot with an X, a more simple solution than the convoluted "completing the arrow", something that doesn't exist outside of American ballots.
The existing voter's guides are complex and don't make much sense. The new experience uses design to make a complex process simple.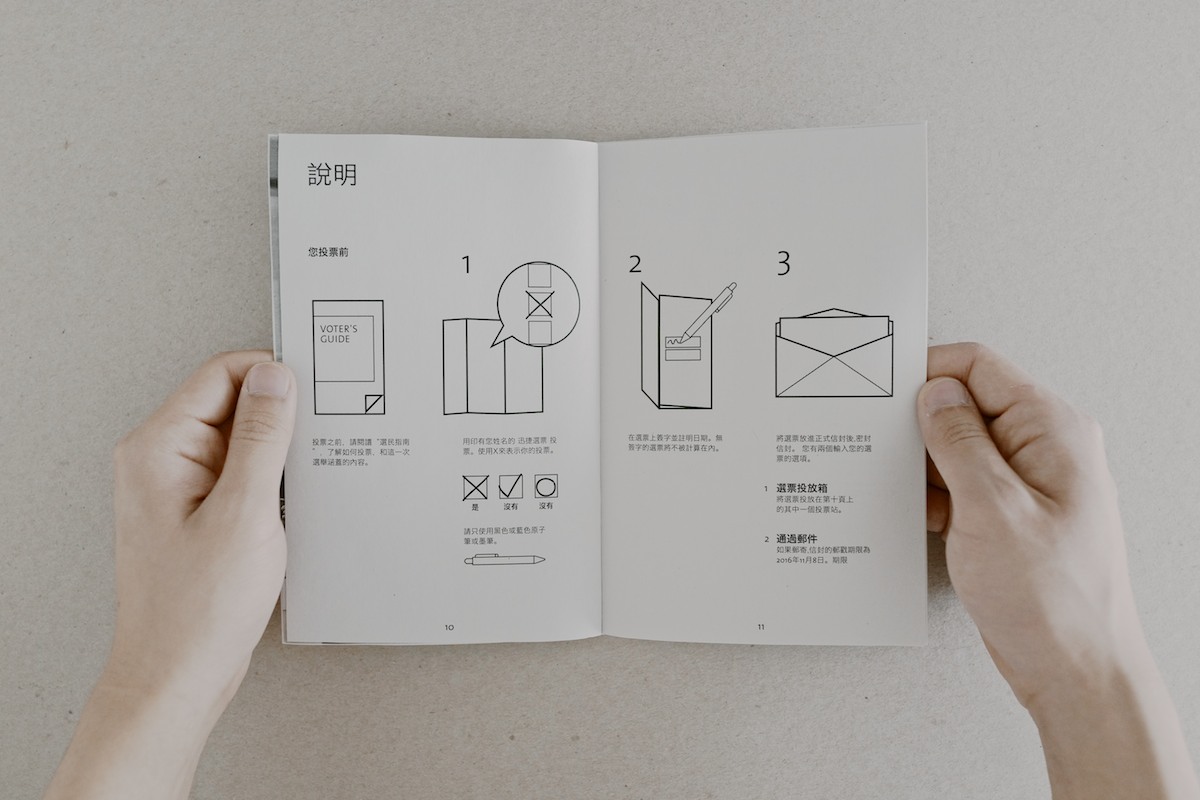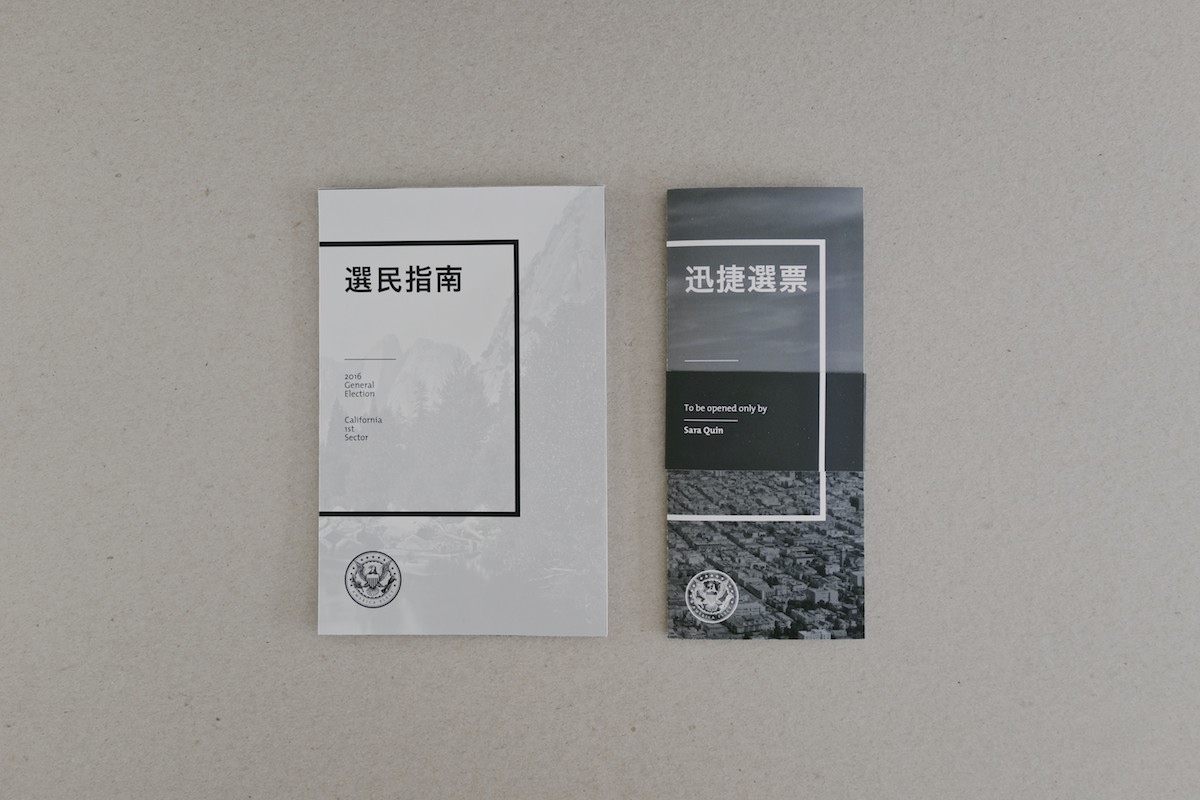 The Voter's Guide has also been written with simple language. The Government and its agencies have a tendency to overcomplicate, which results in loss of interest from the public. I have also created a Chinese version of the voting materials as a visual reference.
Friendliness was also key to the design of America Elect. The Voter's Guide provides assistance with language that is friendly and helpful.
Instead of calling the America Elect ballot a "mail-in ballot" or "official ballot", it is called an "Express Ballot". Even simple changes in wording can communicate ease, promoting more people to vote.
America Elect has been designed down to the smallest detail.
Here is every page for the complete experience.