This is my Nexus 7. I've had a poor experience with the Nexus S with Gingerbread which tainted my feelings towards Ice Cream Sandwich despite significant improvements in design. There are more reasons why I never bought a ICS device. It shines on phones, and it's not easy to buy a phone to just "try it out". I could have gotten a tablet running ICS but from my observation, they are unusable. Lastly, ICS still suffered from lag, like all versions of Android before it.
Just to do a bit of foreshadowing: This is the best Android device I've ever used. Actually, this is the first Android device I really like. Love is a strong word.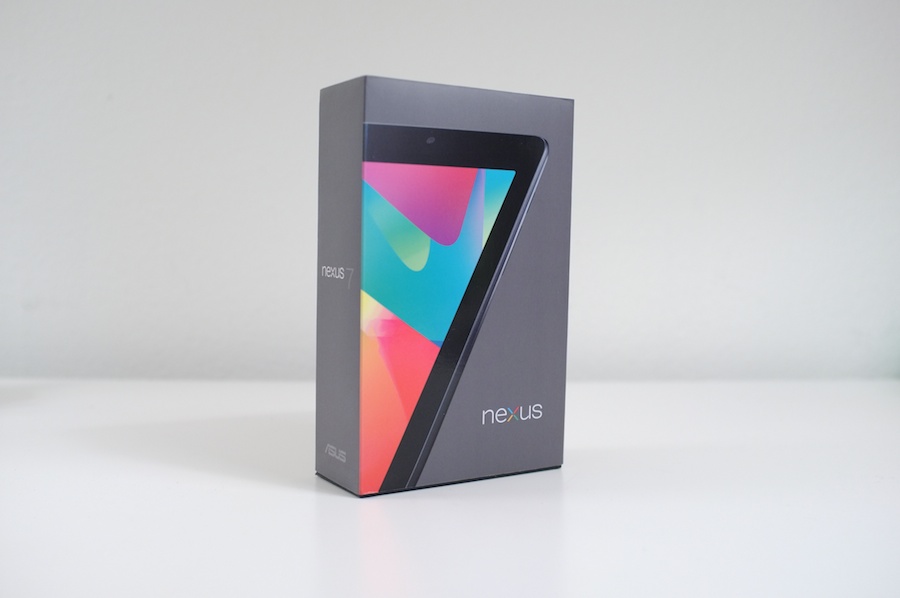 The Nexus 7 is interesting because it changes many of the issues I've had with Android. First, it runs Jelly Bean, which benefited from "Project Butter", an initiative to reduce lag. It is also a way for me to try out Android without a contract and more importantly, at extremely affordable price. I purchased this 8GB model for just $200. That's insane. Remember when iPods used to cost atleast $300? By the way, I ordered one on Monday afternoon and it arrived the next morning. Less than one day to arrive at my doorstep. I don't think I've ever had something shipped so quickly.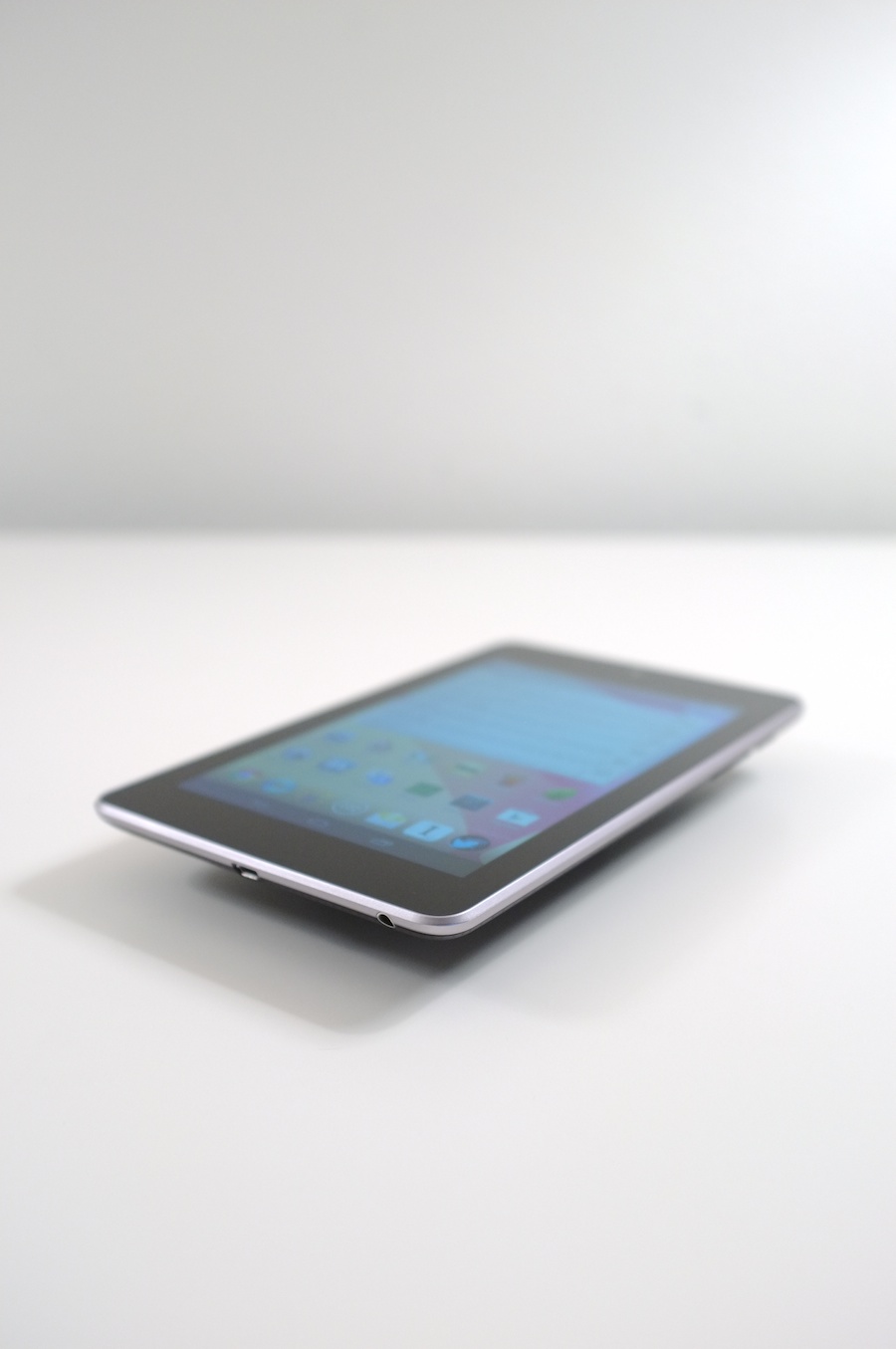 This is a 7" tablet. I've played with tablets of this size before but not this intimate. After some use, the best way I can describe this form factor is that it's like an 11" MacBook Air. It's small and comfortable to carry around but it's certainly isn't a "work machine" like the iPad. I felt it harder to do things like email or writing on the smaller screen and mainly played in entertainment apps to watch, read and socialize. 7" is the ideal size for casual users.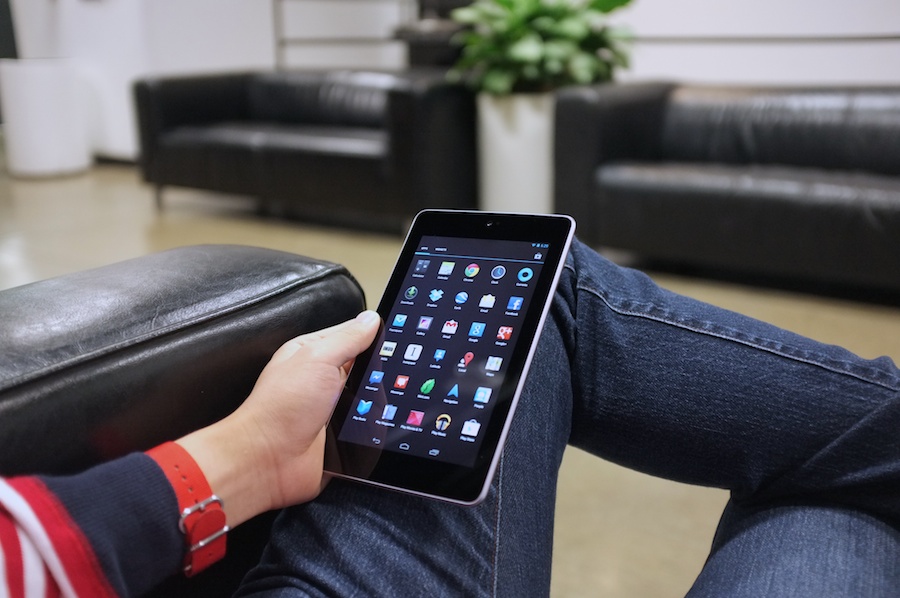 It's really small. I use the iPad everyday and love it. I even tell people that I love my iPad more than my Mac. But what's fascinating about the compact size is that it makes you use it more. It's small enough to put into (some) jacket pockets and effortless to pull out of a bag. I've actually been carrying this around in my hands for the past few days.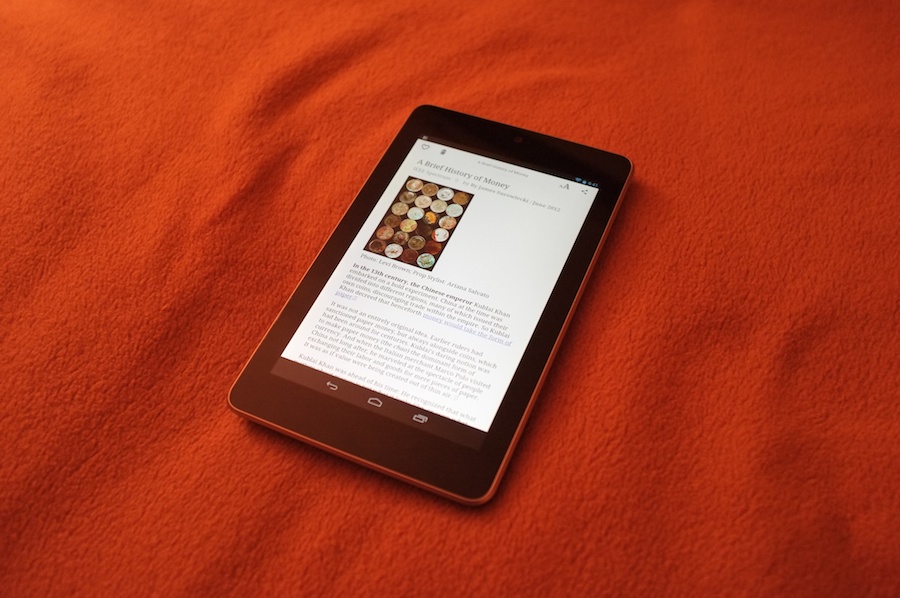 The small size makes it akin to a paperback book. Instapaper is one of my favorite apps and the Nexus 7 makes it fantastic for reading in bed.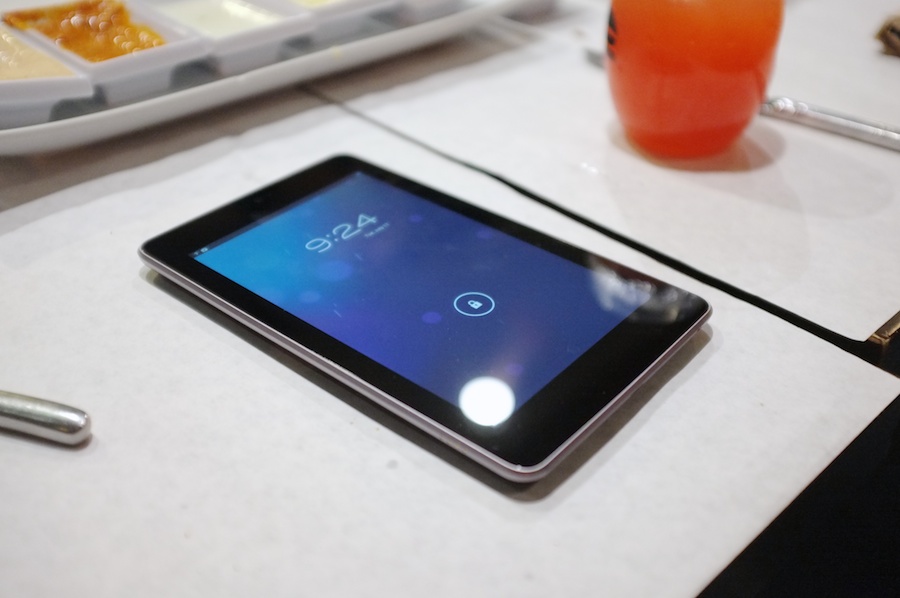 The footprint is so small that you can have it just laying around like a phone. The iPad feels like it belongs in the bag.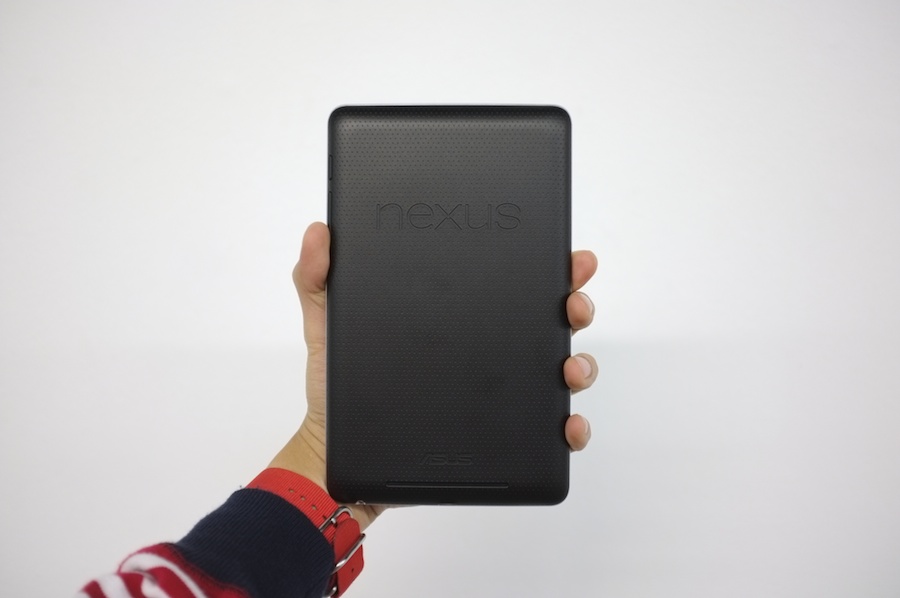 Manufactured by Asus. The hardware isn't great but not bad for the price (everything is relative right?). The back is non-removable which I immediately appreciated. Despite the relatively humble materials and general quality, it feels so much more ridgid than the Samsung Galaxy Phones with what I call "Saran wrap backs".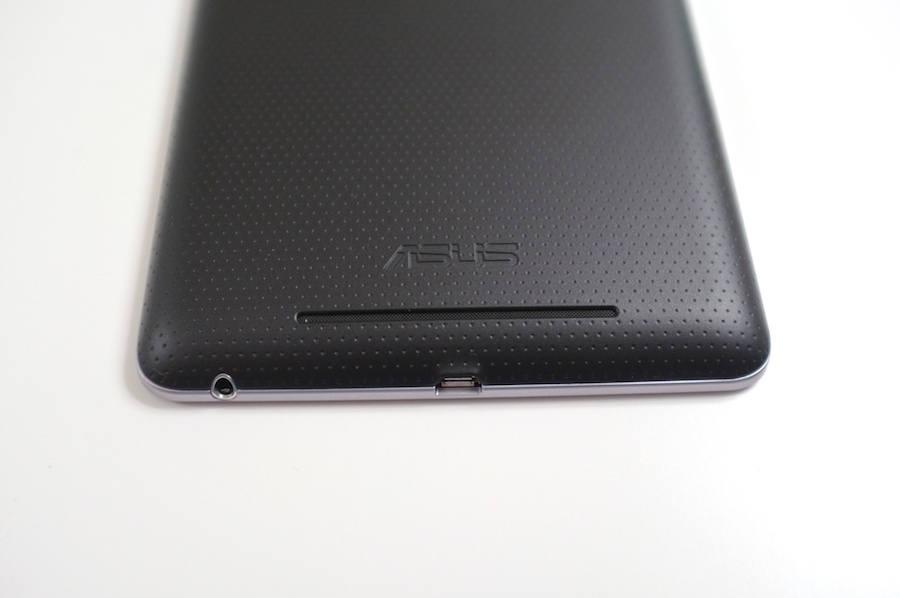 The back has a perforated-leather-like texture that's finished in a soft touch coating. I'm not a fan of soft touch because they don't stand the test of time (one of the reasons I refused to own Android phones). This actually feels nice and makes it prefect for holding single handed. You can also see the speaker port, headphone jack and USB port in this photo. The construction of the device is pretty standard with the part line on the side. I almost used the word "unremarkable" but there's that insanely cheap price.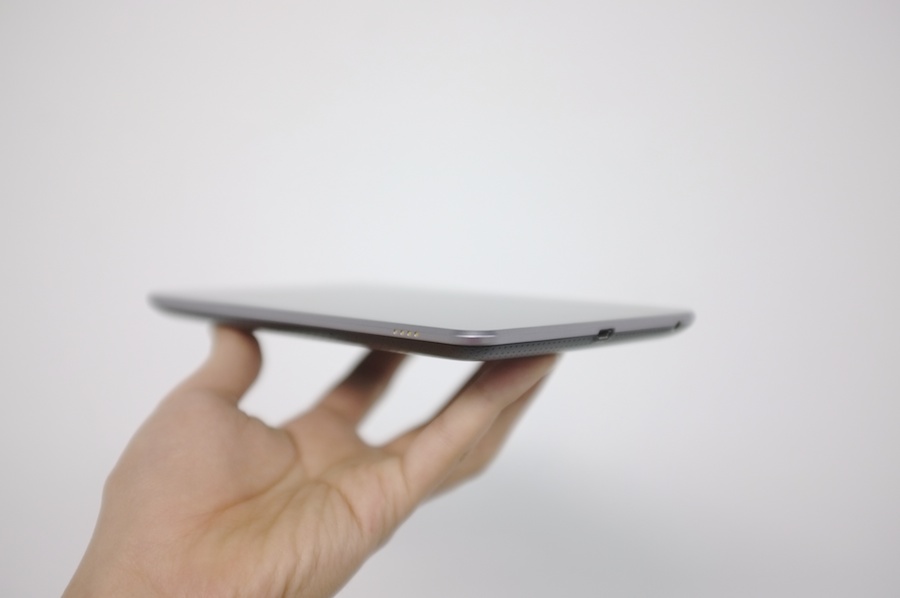 It's really light and if your arms aren't made of yarn, you should be able to hold it for hours. The bezzel garnish is painted to look like titanium but it's just plastic.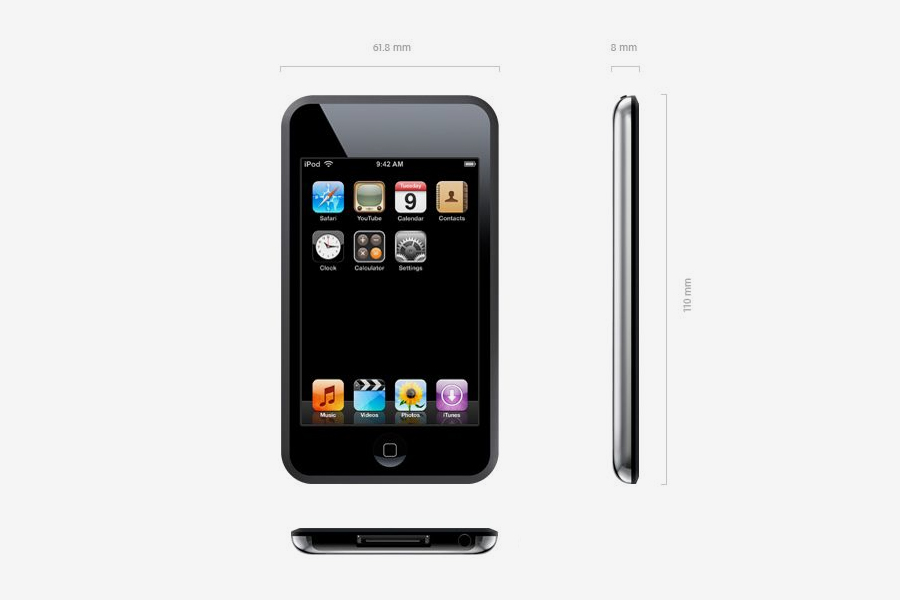 As I was using the Nexus 7, it looked really familiar to me. I then realized that it's similar to the first generation iPod touch in design. The chamfered steel edges all the way to the proportions are very reminiscent. I don't think it's an offensive imitation, but feel that it's uninspiring to see so many devices that are reflections of Apple. And don't tell me that it's inevitable to make a tablet that looks different. It isn't.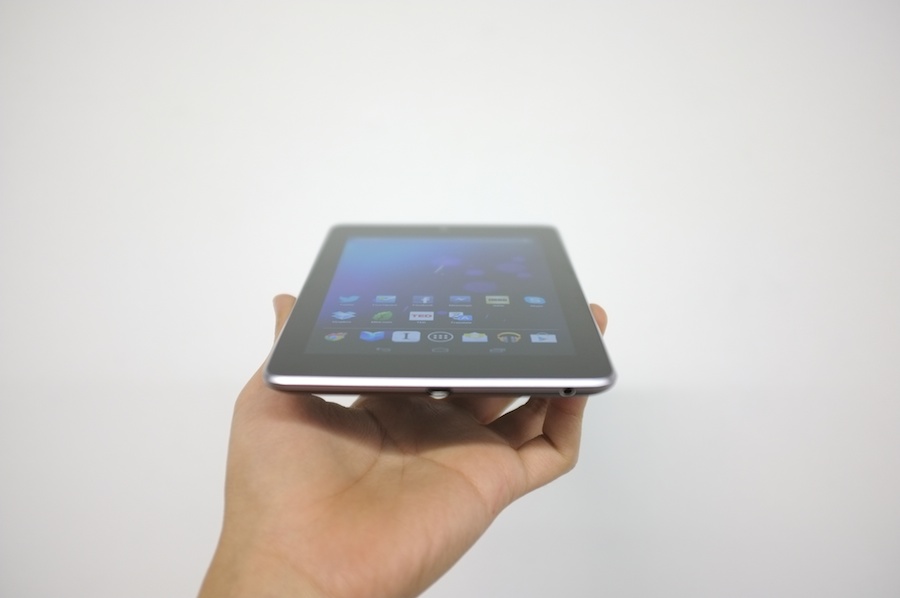 The display itself is great. As someone conditioned to the Retina Display, it does feel a cut below what I'm used to. What does bother me greatly is that the default wallpapers included in Jelly Bean have some artifact and pixelation. Details.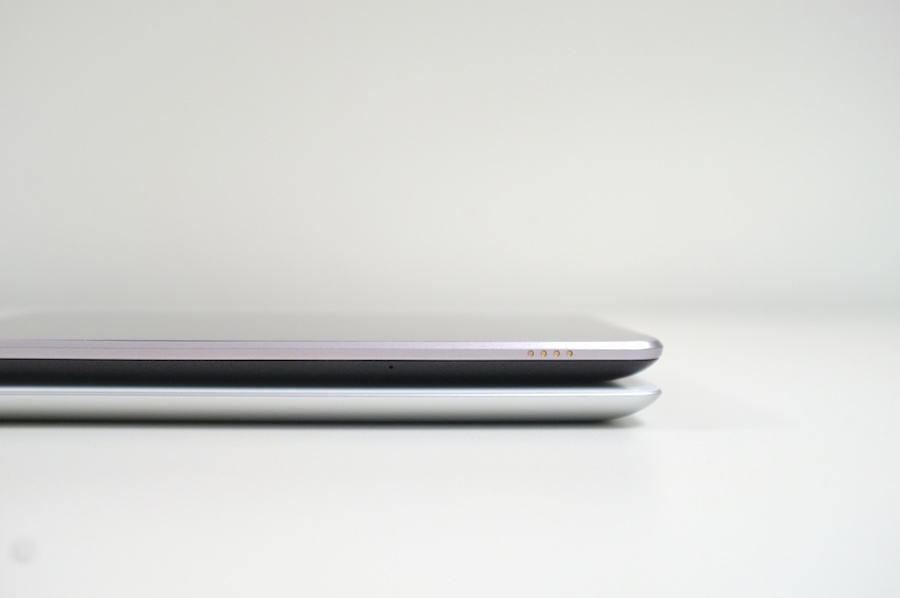 Thicker than the 3rd Generation iPad but it's certainly not fat. The fact that it's so comfortable to hold makes up for lots too.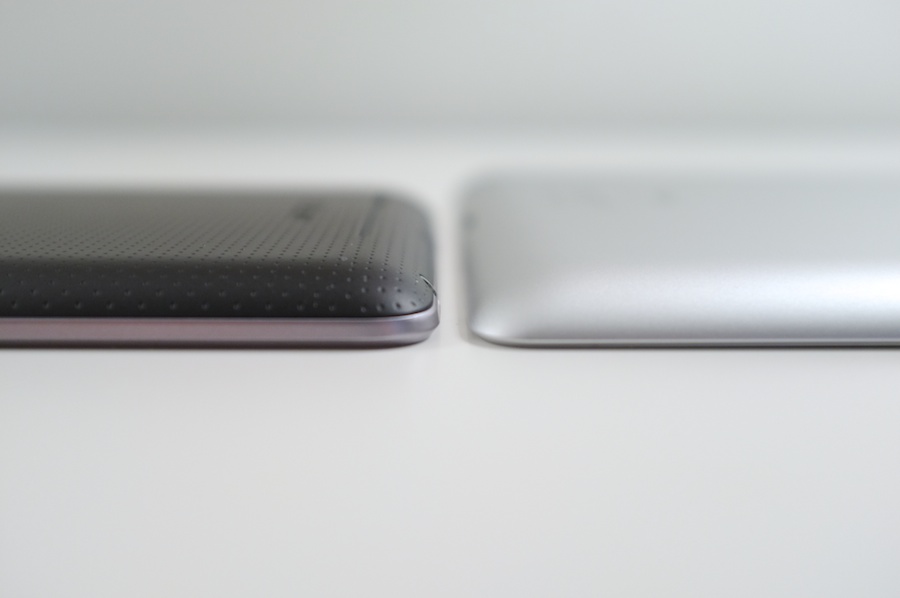 I like to show comparisons with Apple products because it shows how intricate they really are.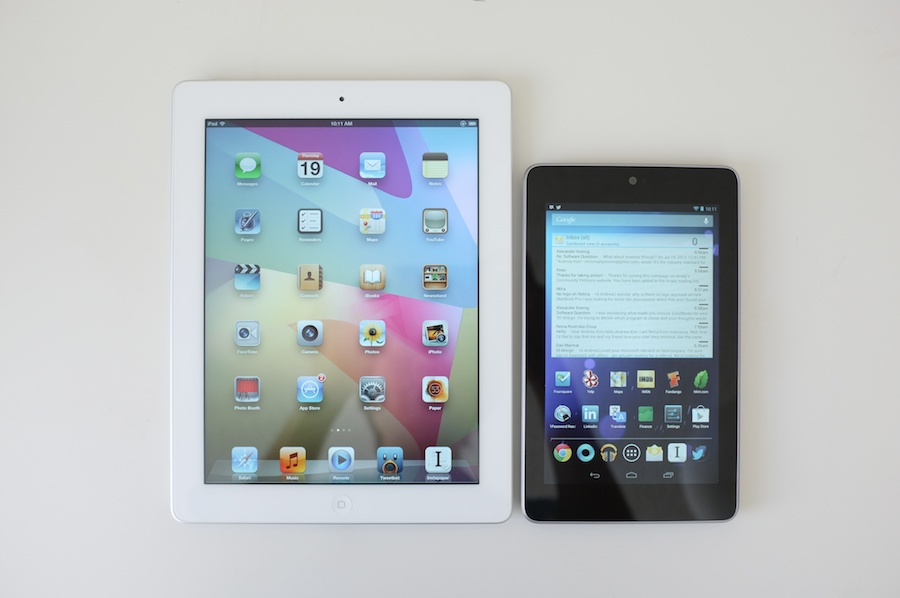 Jelly Bean. I can't understate how much of an improvement it is. It's so much more cohesive, holistic and pretty than my last encounter with Gingerbread. Makes it more unacceptable that HTC is skinning ICS. Apple is taking a metaphor-rich approach with their interfaces, and Microsoft, a totally "digital" one. I think Google is onto something with this balanced design. There are still inconsistencies and usability issues throughout the UI but as a whole, there is much potential. It's simple yet understandable.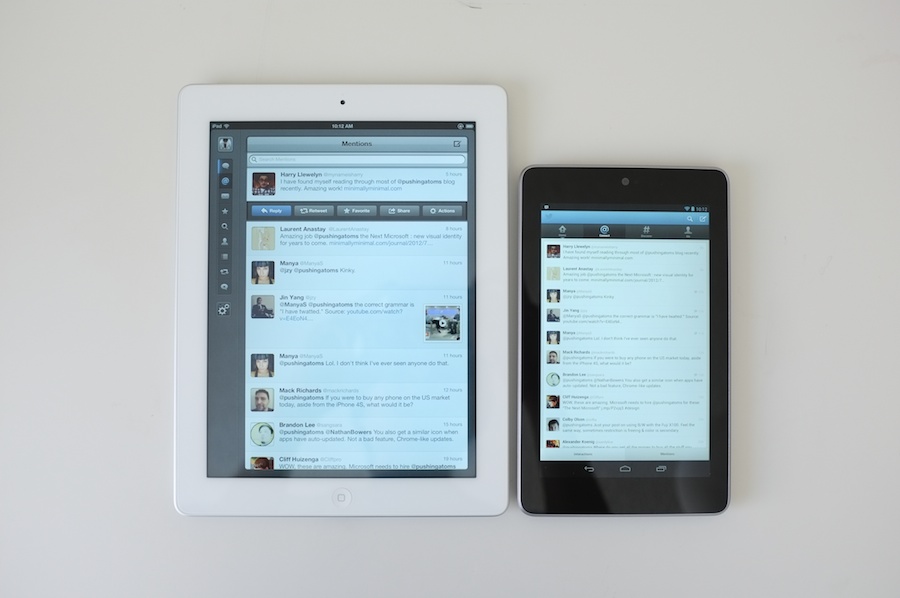 Despite a strong foundation, Android falls flat when it comes to third-party apps. Here is Twitter on iPad and Android. No question, Apple's tablet optimized interface is superior in everyway. The lack of third-party apps is the number one reason I'm holding onto iOS. The apps I love the most like Instapaper, Tweetbot, Paper, Evernote, and more are either not available on Android or inferior. Hard problem to fix but it's not impossible.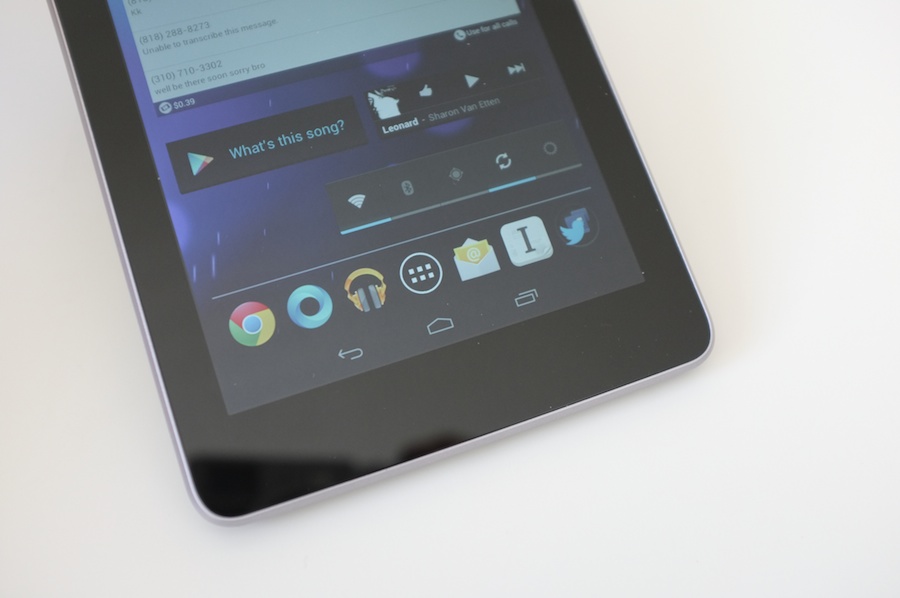 I love the useful widgets on Android. What really confuses me is how there is a screen to look at all your apps yet you can also have them on your homescreen. I just don't understand the reasoning of this duplicated functionality. I'm also confused about how multitasking is handled and how apps are closed. For example, when you open Skype, it runs in the background and even if you swipe it away in the multitasking drawer, it remains in the background. Google needs to make multitasking more like iOS where there are only 3 states and the OS is urgent about closing what you aren't using.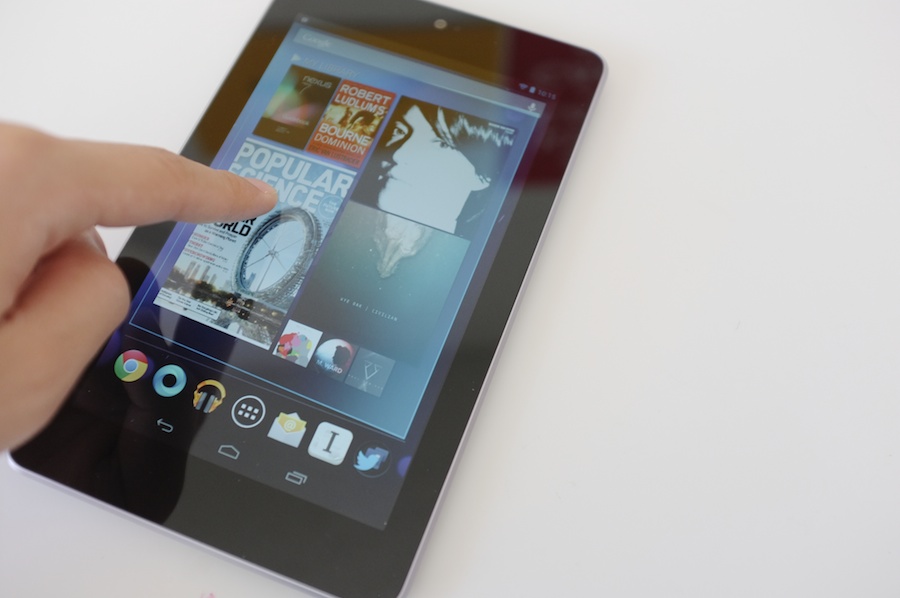 What I was looking forward to most was the reduction of Lag. It's gotten much better but it's no iOS. There are still times when you're flicking things around and the device reacts a fraction of a second too slow. It's not a problem for someone that's never used an iOS device but if you have, you'll feel like the interface is "heavier" than it should be. I like the rubber banding equivalent on Jelly Bean where it tilts and glows like in the photo above. Looks cool and feels right.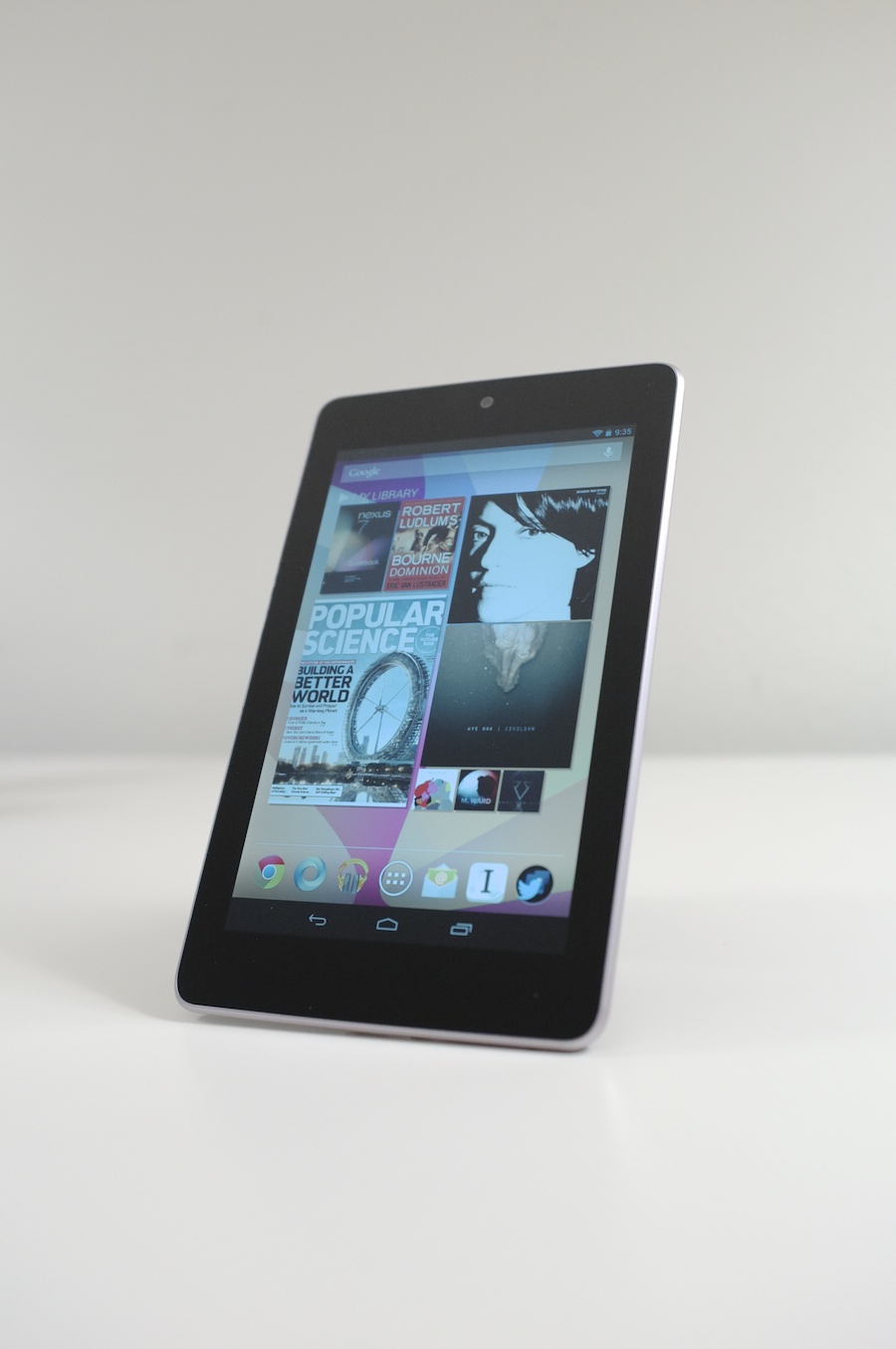 The Nexus 7 is pretty damn good. People have asked me if it's better than the iPad. The easy answer is "no" but reality has more intricacies. The Nexus 7's size puts it in a different class from the iPad. It creates a relationship between device and man that's different. It's like asking, "Is a Honda Civic better than a Ford Escape?" How do you answer that? The best metaphor I can make is that the Nexus 7 feels like a paperback book and the iPad like a magazine.
During the week, many many people have asked me what I was using. There seems to be something alluring about this form factor. When I told them that it's an Android tablet, not an Apple device, they gave me a strange look. I'll tell you right now, I've never considered switching to Android. I am now, but only a Nexus device.